Related Product
Save $400
Commuter Electric Bike KBO Breeze
---
Share Article
Great Road Cycling Routes in Utah | KBO Bike
Utah is gradually gaining popularity with bikers from all around the world. The Tour of Utah highlights some of Utah's most gorgeous routes. Ride through Park City, Antelope Island, desert roads through national parks, and much more.
Park City Area
Lose yourself in the bucolic moods of the Wasatch Back with this 46-mile weekend-day tour of Park City, Peoa, and Francis. Out of Park City, take the Historic Union Pacific Rail Trail west. Take the route beneath Highway 40 and turn left into Browns Canyon Road. Ride down the broad shoulder to State Road 32, taking in the landscape. S.R. 32 will take you through Peoa and Kamas to Francis. In Francis, turn left onto State Route 35 and ride to Woodland. Take the next right onto Lower River Road, which will take you back to S.R. 248. Continue on S.R. 248 and see the Jordanelle Reservoir on your left back to Park City.
Look no farther than this 88-mile training trip from Park City to Wolf Creek Summit to determine if you have what it takes to tackle cycling's ultimate goal: riding 100 miles. Follow the intermediate route mentioned above from Park City to Francis via Browns Canyon, Peoa, and Kamas. Avoid overheating on the climb ahead by stopping in Francis at Joe's Country Store for energy bars and water. Continue on State Road 35 through Woodland until you reach Wolf Creek Pass. The rising begins here, with multiple portions of 8 and 9 percent gradient. Enjoy the sights and endorphins at the 9,458-foot peak. Return to Park City on the same path you came in on.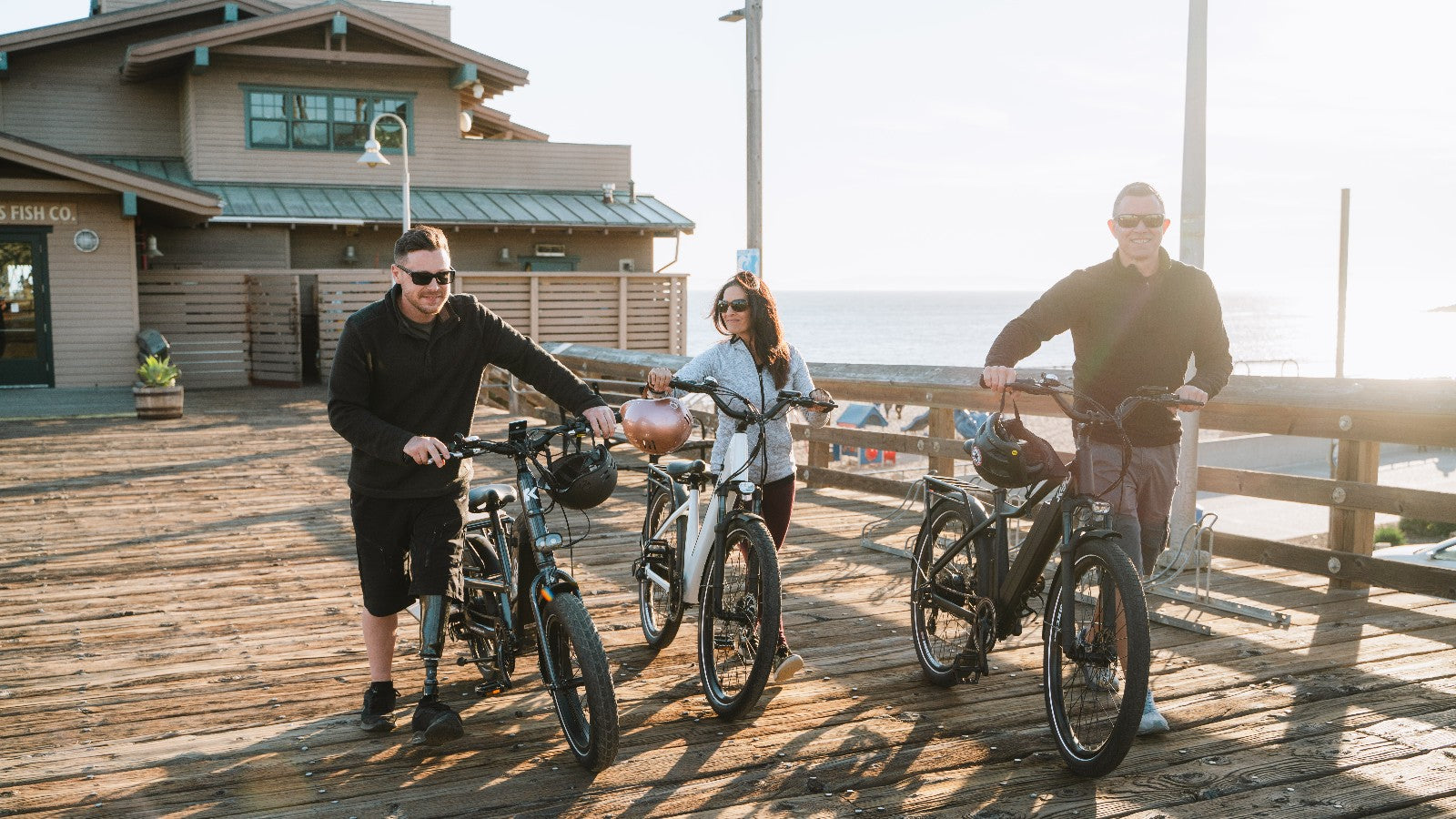 Cottonwood Canyons
When you ride the steep but beautiful 10-mile route from Brighton to Park City across Guardsman Pass, you'll realize how little the Central Wasatch Mountains are—but also why they're so great for snow sliding. Begin by cycling down the Brighton Store, ascending to the Guardsman Road/State Road 224 fork. Except for a small sloping portion around halfway to the summit, this route gains considerable elevation most of the way to Guardsman Pass. Stop at the little pullout area with bathrooms at the top of the pass to regain your breath and enjoy the sights. Pedal down a short drop through a pair of trailheads (for mountain biking and hiking) before returning a more straightforward ascent to Empire Pass. Before the final descent, the road swings through posh Deer Valley hotels and mansions. You may stick on the more straight S.R. 224, which transforms into Marsac Avenue near Park City or follow the more serpentine Royal Street down into lower Deer Valley.
Though the route through Little Cottonwood Canyon is short—only 8.3 miles from the canyon's mouth to the Town of Alta endpoint—the average 8- to 9-percent slope means this ride is frequently likened to the Tour de France's Alpe d'Huez climb, albeit with fewer switchbacks. Distract yourself from the exertion by looking up at the soaring granite cliffs on the canyon's north side, which are home to some of the state's most famous climbing walls. Tanner Flat provides a little breather before making the last push beyond Snowbird to Alta Ski Area. Take a well-deserved break before turning around and descending at breakneck speed.
A bike in Big Cottonwood Canyon is longer, just as gorgeous, and still hard as a trip through Little Cottonwood Canyon. Begin at the Park & Ride lot on the canyon's north side. (Do you need to get some caffeine before you start pedaling? For some espresso, pastries, or a breakfast burrito, stop into Alpha Coffee, situated only down canyon from the Park & Ride on the west side of 7-11.) The occasional shade and proximity to the creek, along with the 5,000-plus-foot elevation rise, make this a relatively cool ride for most of the 17 miles to Brighton. Along the journey, you'll pass several rock climbing crags, hiking trailheads, the Silver Fork Lodge (a popular restaurant), and Solitude Mountain Resort, all adding up to make this a very busy road on weekends.
South of Salt Lake City
The Alpine Loop, considered by many to be one of the top road bike rides in the state, mixes magnificent scenery with challenging hills. To begin with, calling this a loop is a bit of a misnomer; it's more of an out-and-back unless you're one of the few with the time and legs to make it an all-day excursion. The winding route, which may be heavily congested at times, is lined with lush greenery and accented by the vistas of Mt. Timpanogos. This route may begin at either end of State Road 92. Begin at Cedar Hills for a longer and steeper ride; for a shorter and flatter ride, begin anywhere along Highway 189 from Heber City to the mouth of Sundance Canyon.
Utah State Route 143, often known as the Patchwork Parkway Scenic Byway, runs for 55 miles from Parowan and Panguitch through the Dixie National Forest. The byway begins at Parowan at around 6,000 feet. It rises eastward via Parowan Canyon to 10,000 feet, passing by Brian Head Ski Resort at the 12-mile point. Following the stunning Cedar Breaks National Monument, the road descends through pine and aspen woodland to Panguitch Lake, a lovely natural lake located at 8,400 feet that is suitable for a swim. It's only 20 largely downhill miles to Panguitch from there.
The Beaver Canyon Scenic Byway ascends 18 miles from Beaver to Eagle Point Resort. Though Beaver is only 100 miles north of the parched red rock desert that surrounds St. George, as you start climbing this canyon, with its flowing stream, massive Ponderosa pines, and rugged hillsides, the desert seems a thousand miles away. Like the rides in the valleys east of Salt Lake City, this route is nearly entirely uphill. You'll be rewarded at the top with stunning views of the Tushar Mountains' 12,000-foot peaks and refreshing mountain winds.
North of Salt Lake City
Logan Canyon, located north of Salt Lake City and accessible through State Road 89, is another must-see for mountain bikers. Starting at 4,700 feet near the canyon's entrance, this 27-mile trek adds around 2,500 feet to Beaver Mountain. The canyon opening is distinguished by deeply carved, nearly vertical limestone cliffs and fossil-laden rock formations. As you mount the journey's second half, you will get views of Bear Lake's turquoise waters. This is a popular alternate route to the lake from the Interstate. As a result, expect significant traffic on most summer weekends.
State Routes 167 and 226, known as Trappers Loop, link Ogden with the picturesque Morgan Valley. The 26.5-mile, not-too-steep road offers panoramic vistas of the mountain-framed countryside and Snowbasin Resort, making it popular with two-wheelers during the summer months. Begin pedaling outbound on S.R. 167 in Mountain Green. This ride has a total elevation gain of 2,880 feet, with no uphills greater than a 6% grade. Consider stopping at Snowbasin for a ride on the Needles Gondola and lunch at Needles Lodge to break up the journey. S. R. 226 will take you back to Mountain Green.
The route begins with a very gentle 5% grade for the first couple of miles before ending with 5.6 miles at an 11% grade. Start this ride from the north end of Eden on State Road 158 if you dare. A mile past Powder Mountain, you'll reach the canyon's summit.
Some other wonderful routes
Emigration Canyon is a popular climbing route in the Salt Lake City region. This 16-mile round-trip ride begins with a 1,000-foot gentle ascent near Utah's Hogle Zoo. On your trip to the summit of Little Mountain, you'll pass past luscious green hills, Ruth's Diner, a restored train car diner, and attractive residences. The final mile is a little steeper, but it's short enough that if you keep your head down and peddle, it'll be done before you know it. Take panoramic views of the Salt Lake Valley to the west and Little Dell Reservoir to the east after you reach the summit. On Sunday mornings, when traffic is lowest, expect a lot of two-wheeled companionship.
If you want to experience a different side of one of Utah's most gorgeous landscapes, this 54-mile out-and-back trip along Utah's All-American Road, Scenic Byway 12, is for you. This well-known state highway is frequently seen near the top of "Most Beautiful Roads" lists in travel magazines and on the internet. The route begins in the town of Escalante and is generally flat. Save your energy for the most challenging stretch, around 19 miles in the three-mile rise from Calf Creek to Hogsback Ridge. Once atop the Hogsback's spine, you'll be treated to stunning views. (Warning: the drop-offs on each side of the road here may be enough to arouse a mild fear of heights.)
---
Related Product
Save $400
Commuter Electric Bike KBO Breeze
---
Share Article