Related Product
Save $500
Commuter Electric Bike KBO Breeze
---
Share Article
Top 10 Cycling Apps for iPhone and Android 2021 | KBO Bike
Cycling with an electric bike can be so much more than just riding. It could be an experience each time you set out to commute if well planned. Technology can assist you in avoiding odd situations, as well as resolving unforeseen occurrences. Because your phone is always with you and can be quickly accessible throughout your ride, having a cycling app is a good idea. These apps can help you track your ride, plan your route, obtain real-time weather forecasts, fix your bikes, and many more. You will not only survive but thrive if you have a good riding app on your phone.

If you are a beginner to an electric bike, you might want to learn more about some riding tips for beginners. We will be exploring the best Ten mobile ebiking apps that would serve you the most.
1.STRAVA
Strava prides itself asst a personal usage app and, but a community and social networking supported application. Strava converts any iPhone or Android device into an elaborate running and cycling device which can work with your GPS watches and head units. Start Strava before an activity to track your preferred performance numbers, get personalized route suggestions and then delve deep into your output data. Due to community contribution power, Strava users know the best locations to ebike and run. With over 50 million of them, that is a whole lot of routes, not only the world must-do roads and trails but also the simplest ways to get about town and the finest workouts from virtually anyplace. Friends and followers may share their ebiking routes, congratulate one another on outstanding accomplishments, and comment on each other's activities. Strava spurs its users with a feature allowing users to be on the leaderboard by competing against others who have used a route or routine. You can download the free version of the strava app or get a premium version by paying for a subscription.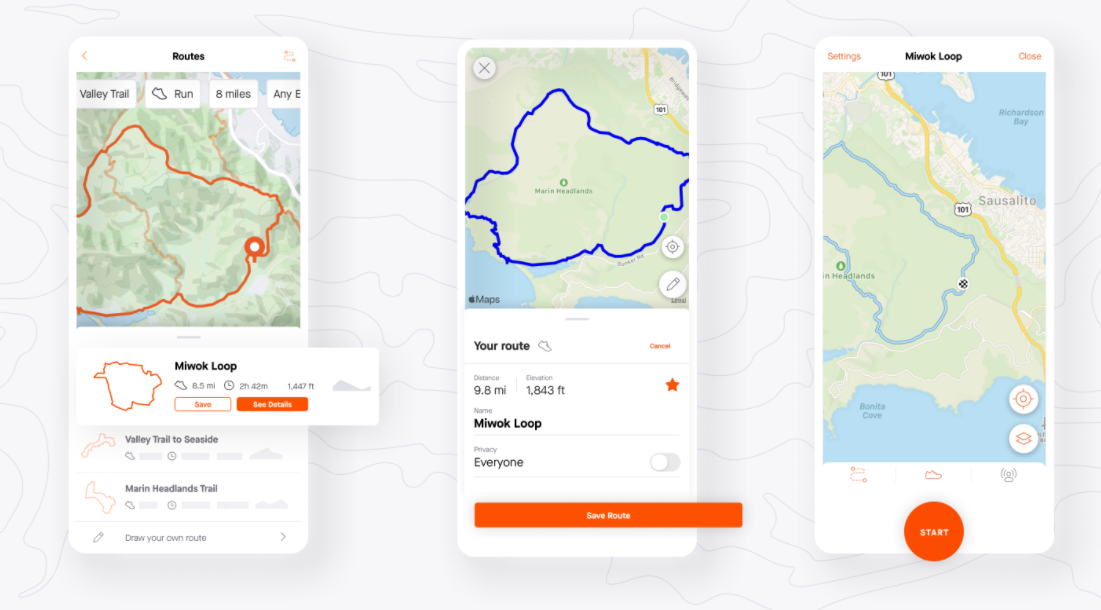 2.MAPMYRIDE
Mapmyride prides itself as the best mobile ride tracking experience, backed by the world's largest digital health and fitness community. Similar to Strava with its community connect feature, it helps its users find support and motivation from other cyclists. You can also compete with your friends by creating a challenge for you and your friends. Users can also go further by joining community challenges. You can track your activities using your mobile device or other smart devices such as an Apple watch. The application can track not just rides but also nutrition, weight, and other factors, and it can even direct you to your destination. The premium plan gives you access to training plans, more advanced routing options, and live tracking that can be shared with family and friends. The premium cuts off the ads present in the free version.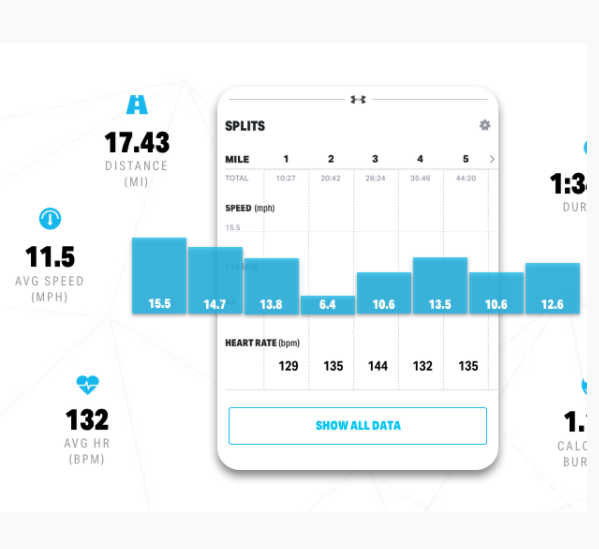 3.KOMOOT
Komoot has over 8 million members worldwide, with approximately 4 million cyclists, of which about 1.8 million are mountain bikers. komoot makes it simple to get out and about in the great outdoors, whenever and however you choose. Komoot uses the open-source OpenStreetMap database and allows you to plan road, mountain bike, and gravel rides as well as commutes. Komoot tries to choose the most efficient route, considering how ebike-friendly a road or path is, utilizing terrain type, elevation, and other elements to produce a ride that other mapping systems would struggle to replicate. It has a turn-by-turn voice navigation system and offline maps that keep your adventure on track even when out of coverage, though you might need to pay a one-time fee. For their reward system, some of their best contributors are taken on bucket-list-level riding vacations all over the world.
4.RIDE WITH GPS
Ride with GPS is an easy-to-use app owned by Under Armour. It gives you the advantage of connecting to other third-party apps such as MyFitnessPal for better monitoring of your nutrition. It can also be connected to other devices for easy exchange of data. The app works just well in its free version, with enough features to satisfy the basic need of tracking speed and elevation information. It allows you to map your route or find existing routes using a particular set of parameters. You can review your gear functionality via the app. It helps you calculate the distance covered on an electric bike, a feature that is very useful in accessing bike durability. The Live Logging tool allows you to share your rides in real-time with friends and family. As you pedal, the app will even read their comments to you aloud. Cool, yeah? Like many others, it also has ads on the free version, and the live tracking is only available in the paid version.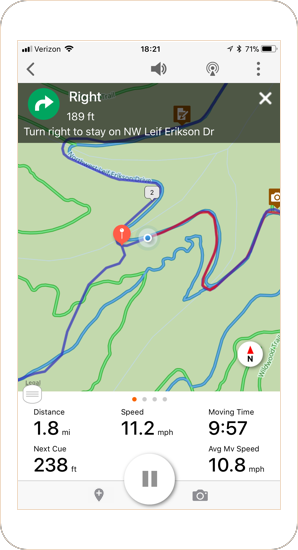 5.GOOGLE MAP
After over ten years of integrating the biking direction into ebiking, it is available in about thirty countries in the world. With the increase in the request for ebiking routes and cycling directions, Google map uses a combination of machine learning, complicated algorithms, and understanding of real-world situations based on photos and data from government agencies, as well as contributions from the community. It also has real-time docked bike-share information to help travelers in select cities locate bike-sharing stations and real-time availability. With its voice instruction, you can seamlessly get to your location even with the phone in your pockets. Much like you can use your phone on the fly to research locations, read a few reviews, and then travel to the one you want getting there on bike lanes and bike-friendly roads, you can use Google Maps to achieve this.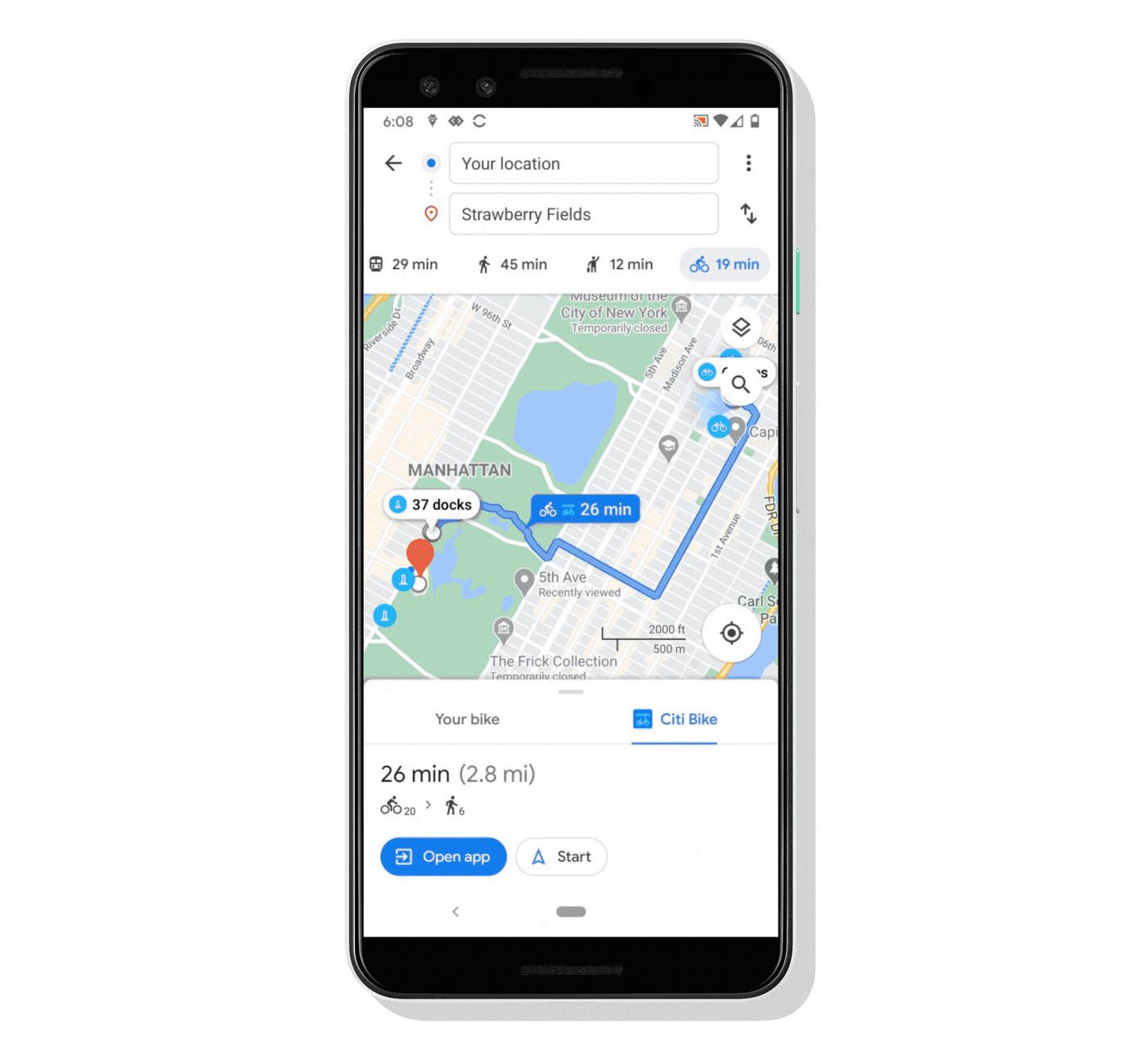 6.CYCLEMETER
This app owner says, 'it is more powerful than an electric bike computer.' With maps, graphs, splits, intervals, laps, announcements, zones, training plans, live monitoring, social publishing, and more, it turns your phone into a formidable fitness computer. It can be voice-activated. On the app, you can plan for upcoming bike expeditions and coordinate activities and itineraries. Cyclemeter gives you great control over data allowing you to choose what data it collects and what it shows. You may link the Cyclemeter app to extra sensors to get the most out of it. Much various Bluetooth speed, cadence, power, and heart rate sensors are compatible with it. If you prefer real-time data, you may link it to external displays such as an Apple Watch. It is free, but it has in-app upgrades.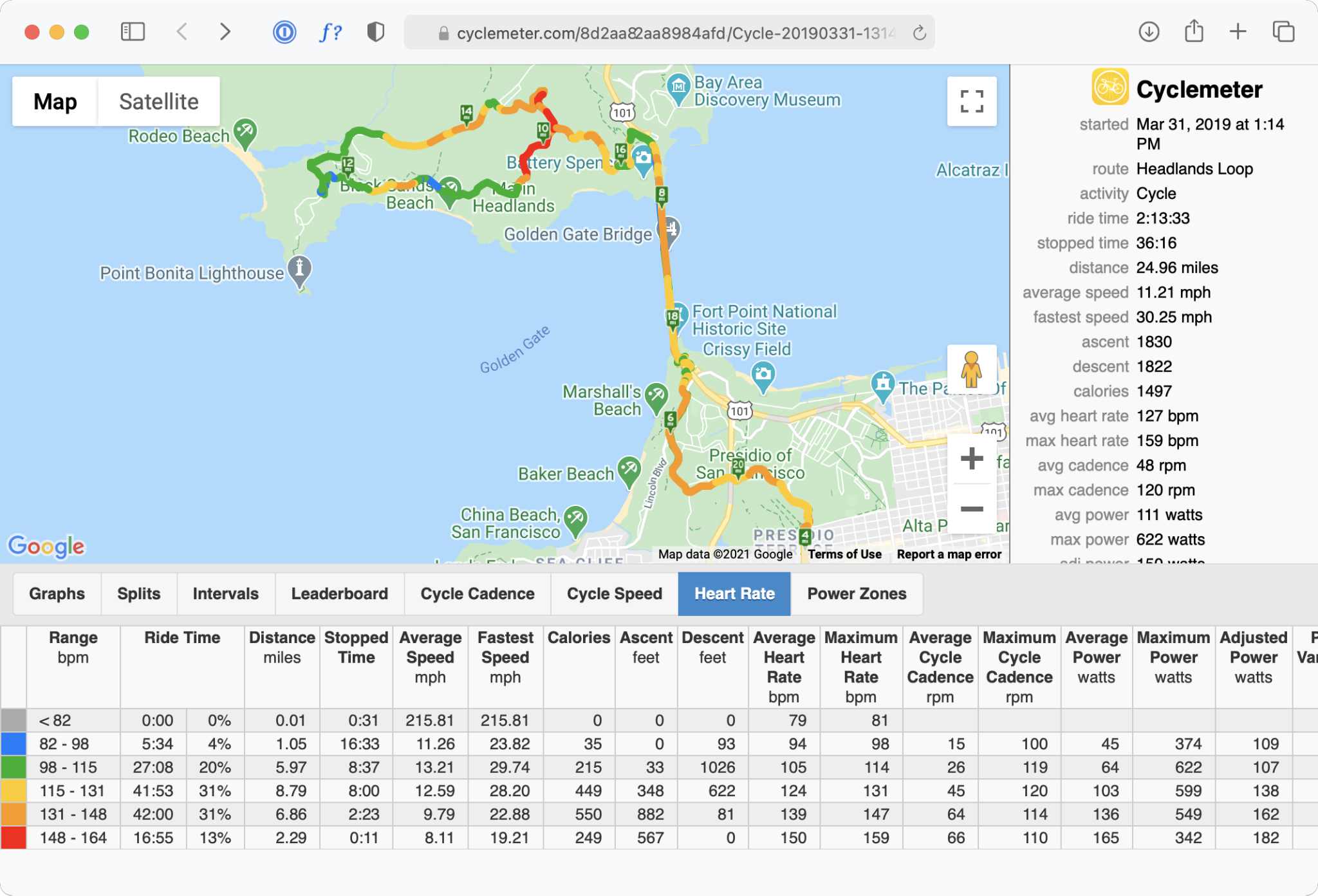 7.BIKEMAP
With a collection of over 8 million bike paths and a feature that suggests nearby routes to users, Bikemap provides turn-by-turn audio instructions while showing your present location, all electric bike lanes, and notable points of interest on a map created by cyclists for cyclists. Bikemap gives you turn-by-turn voice directions while showing your current location, all bike lanes, and significant areas of interest on a map designed by cyclists for cyclists. The Bikemap helps you locate the relevant points of interest for cyclists, such as repair shops, bicycle parking lots, ATMs, and many more. You can switch between different map modes such as night, 3D, Basic, and outdoor view. You can download and use it freely, but the Bikemap Premium unlocks special features such as Offline Maps & Navigation, Bike-Type Optimized Routing, Advanced Cycling Maps, 3D Route Preview, Fall Detection, and Premium Support.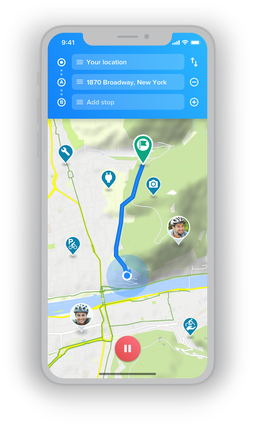 8.WAHOO FITNESS
With a compatibility range of over 110 different training apps, The wahoo fitness app is unbeaten in its ability to work well with other apps. It easily connects to Bluetooth sensors like heart-rate monitors, speed sensors, and progressive power meters like Stages. You can also link with ANT+ sensors using a Wahoo Key plugin. Stay informed with audio notifications. To stay abreast and inspired during your workout, select from a wide range of configurable audio announcements such as distance, time, pace, calories burnt, and more at regular distance or time intervals.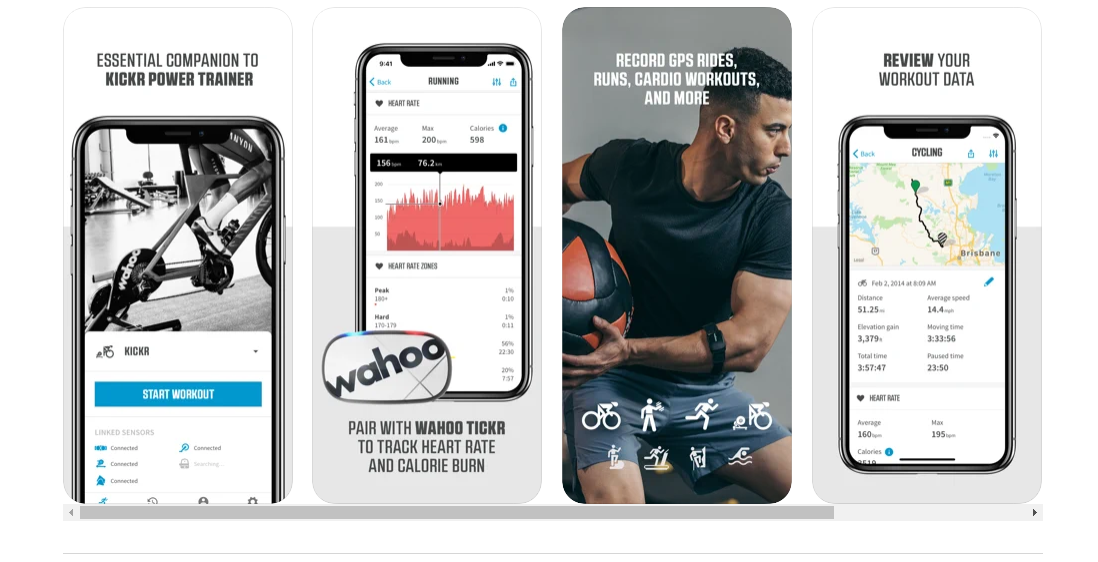 9.FIRST AID BY BRITISH RED CROSS
Cycling is fun, but things could get ugly in a split second because it is an open vehicle; riders could get hurt in accidents sometimes, no matter how careful they are. The first aid app teaches 19 different first aid procedures. The application is perfect for anybody seeking to learn first aid to help others in an emergency, as it takes a straightforward and easy-to-learn approach. It uses interactive quizzes, videos, and step-by-step guides to teach users how to respond in various situations.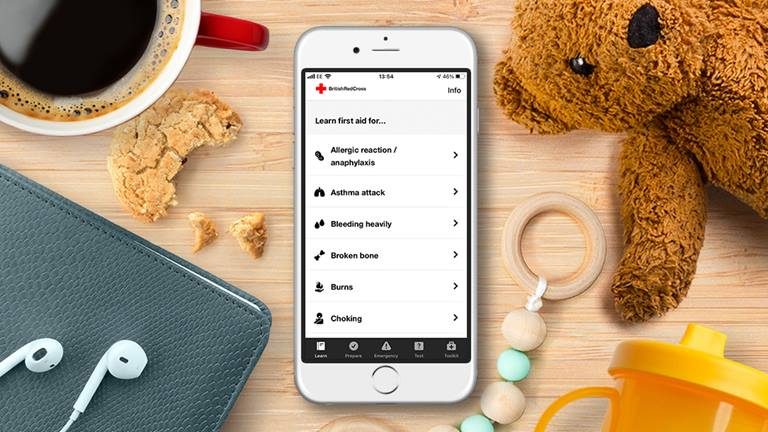 10.BBC WEATHER APP
Having the best mapping and routing apps won't count if you step out in the wrong weather condition. Cyclists must have a weather app to track when and when not to hit the trail. With the BBC weather app, you're always ready with the most up-to-date weather forecast, giving you a heads-up about rain, hail, or snow.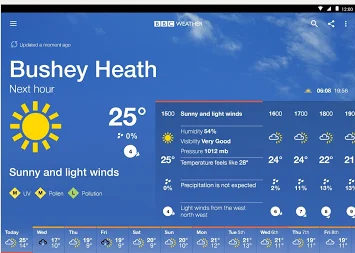 Using these applications will give you the best experience by helping you make the best decisions concerning routes and plans that suit your cycling fantasy.
---
Related Product
Save $500
Commuter Electric Bike KBO Breeze
---
Share Article