Related Product
Save $400
Commuter Electric Bike KBO Breeze
---
Share Article
How to Trick-or-Treat Safely On Halloween | KBO Bike
Halloween has its origins in the nation's agricultural past. It marked the close of the harvest season and the start of the new year. The traditions have evolved over ages to become one of the most celebrated festivals all across the world. Halloween is a celebration of all things spooky, and in the United States, it is accompanied by some strange traditions such as trick-or-treating and pumpkin carving. The trick-or-treat tradition has been a part of Halloween since its early inception. It involved little kids, moving from house to house praying against demons, or singing songs in exchange for food. The tradition has evolved over the years to become a giveaway session food kids who come knocking at your door during the stipulated period. Let us say they do not need to sing for you again. The treat is now their right unless you want some funny reactions from unhappy kids.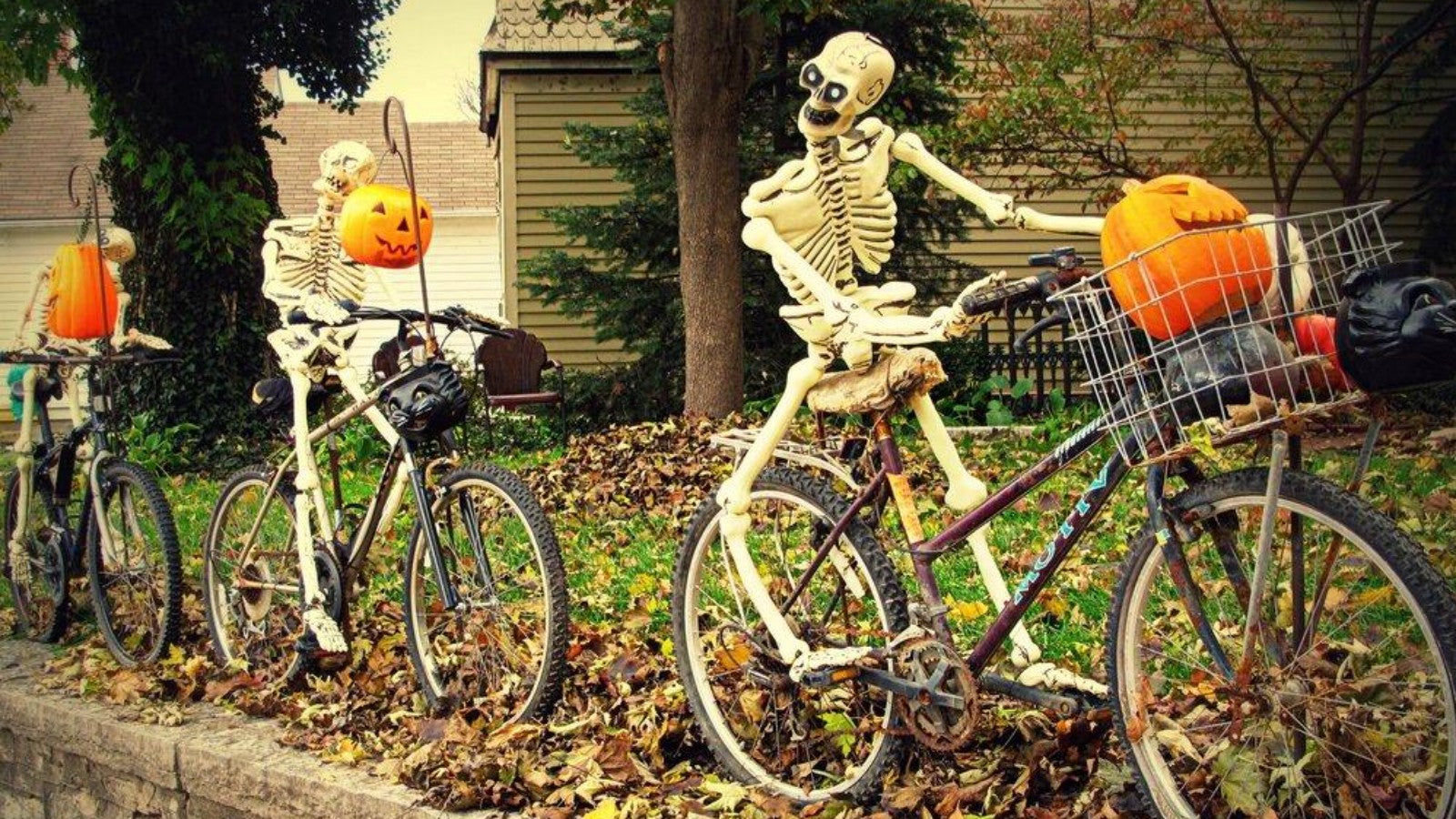 Many parents and children are worried about what trick-or-treating will look like because the pandemic has made things different. The outbreaks in some areas are under control while others are still struggling.
Adapting to the new normal requires some intentional steps to ensure that you and your wards are safe.
We will be discussing some tips on how you can effectively trick-or-treat without putting your life at risk.
Kids should be with chaperones.
Quite a number of these safety tips rely on getting the kids to adhere to them, even when told what not to do. The excitement can make them forget about it in no time.
Avoid Crowded Areas.
It might be a little tricky to allow your kids to go treat-or-trick with a large team. You can not tell who has been vaccinated or not, neither can you also tell who has the symptoms with a glance. Not unless you want to organize a quick COVID test for all the kids, which seems most unlikely. It is safe for older children and teens who have been vaccinated from different households to trick-or-treat together. If you have to be in the middle of unfamiliar faces at any point in time during the trick-or-treat movement, You should keep to social distancing. learn more in " How to Ride Safely During the Pandemic".
Wear a nose mask.
With all the Halloween costumes being worn, with their different masks. It is most likely that the Halloween Villian or ghost masks are not standard enough to stop the transfer of COVID. Kids should wear face masks in crowded environments to protect themselves during their movement around. A face mask is now a standard costume for Halloween movements.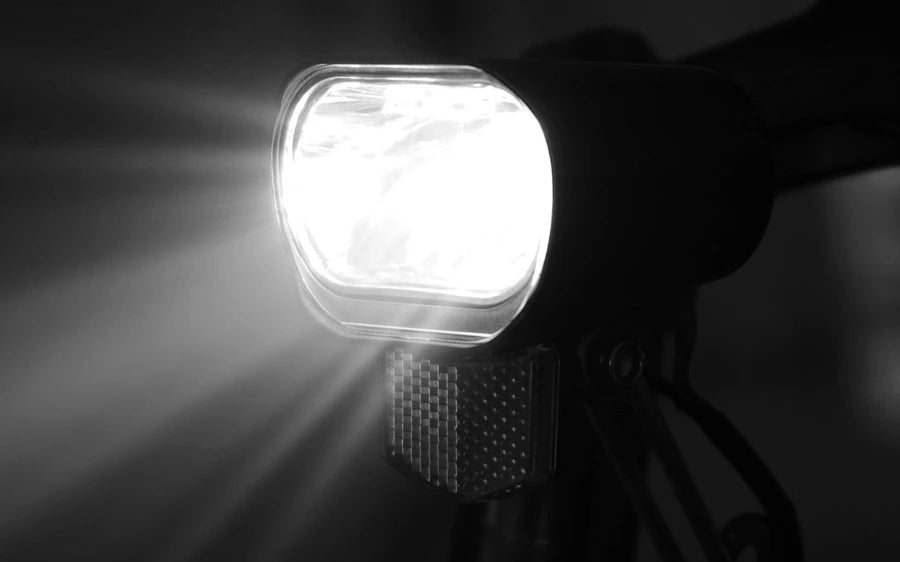 Be careful while riding at night.
Riding together as a team is a great time of fun and bonding. It is advised that you put on the necessary safety gear to stay safe. Since trick-or-treat is usually done in the evening time, it requires you to ride in a low light condition. Your primary concerns should be to see and to be seen. The good news is that if you are using any of our KBO bikes, you do not have to worry. The 48V LED Headlight on the KBO Bikes overcomes the visibility problem by allowing you to see while also guaranteeing that incoming vehicles see you. It also includes a built-in brake light on the back that illuminates when you use the brake.
Give out candy in a contactless and organized manner.
For those getting the treats: 
Avoid touching every surface around your collection space, as you do not know who has been there before you. Pick your candy by yourselves, do not allow anyone to help you to pick the candies. Children should not share candy with friends or strangers.
More tips you can follow to stay safe:
If you or your child is unwell, have COVID-19 symptoms, or are at high risk of consequences, stay at home.
Large parties, gatherings, and indoor activities should be avoided.
Only take candies or treats that are wrapped.
After trick-or-treating, wash your hands before eating candy.
Maintain a social space of at least six feet between yourself and other people.
For those distributing the treats: You can space the treats basket in such a way that it gives room for social distancing. Treats should be given out in the most orderly manner. Frequent places that are being touched should be sanitized from time to time.
If parents or neighbors are concerned about the safety of candies and COVID-19, non-edible objects such as stickers, glow sticks, temporary tattoos, or notebooks could be given away instead.
More guidelines for safe distribution.
Each home should choose one individual to distribute sweets.
Wear a face mask and put it on before opening the door, making sure it covers your nose and mouth completely.
Instead of putting snacks in a huge bowl, place them in individual bags and lay them out.
To distribute treats, sit outside behind a table.
Hand sanitizer should be available for trick-or-treaters.
Hands should be washed often.
Children should stay away from toxic materials
According to the Upstate New York Poison Center, hand sanitizers and other cleaning solutions can be toxic to children if swallowed. There would be a lot of sanitizers and surface cleaners lying around this period. When youngsters come into contact with those materials, parents and guardians should oversee them avoid poisoning.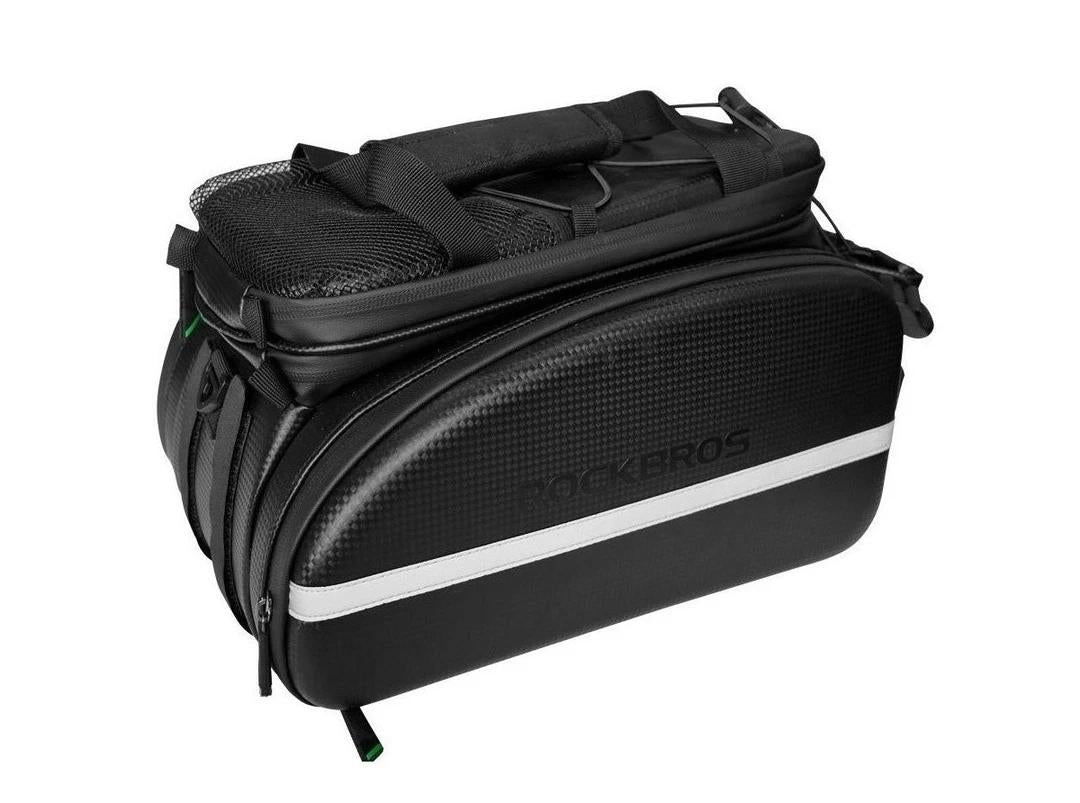 Safely keep and transport your Candy
The only thing more painful than missing a Trick-or-treat round is losing the candies you get. To avoid this, parents are advised to buy a portable and sturdy bag for kids to keep their hard-earned candies. For cyclers, you can buy a rear rack bag to hold the candies. The KBO Rear Rack Bag with its shoulder strap that allows it to double as a messenger bag, KBO Bike Rack Bag gives you more value for your money than you bargained for. You can be confident even in wet weather thanks to the high water-resistance carbon composite leather used. The bag's size can be expanded to fit your candies more comfortably.
Watch out for costume hazards.
With the ever-increasing range of costumes with various characters, parents should be careful of the type of costumes that their kids wear. Some of these costume materials or parts pose a health risk to kids. Do not use cosmetics that are old or expired. Be aware of any odors coming from the products before applying them. Small batteries in costumes or costume jewelry can be a concern for youngsters, so make sure any battery compartments are secured.
Make sure you don't break any glow sticks. The material inside is usually non-toxic, but it can occasionally produce blistering, stinging, or burning effects on the skin.
Adhere to your state rules and regulation.
For a regulated festive environment, states and counties might have laid down rules and regulations on how to have the safest Halloween. Be sure to check in with your local HOA or neighborhood social media communication groups to find out about all the Halloween celebrations in your area.
If you are still not convinced of being a part of the Halloween celebrations because you want to stay safe, or for any other reason.
Here are some activities you can engage in indoors, to make the best of this Halloween period;
Trick-or-treat In Your Own Home
Instead of going door to door in your neighborhood for trick-or-treating, create your scavenger hunt at home and hide chocolates and candies throughout the house for your youngsters to uncover. Kids enjoy going on treasure hunts, especially for tasty items.
Decorate Your House
No matter what the festival or occasion, decorating the house is always a fun family activity. To get your kids into the Halloween spirit, hang fake spider webs, skulls, ghosts, and other eerie decorations about the house. Purple and orange lights are our favorite decorations because they give your home the right spooky Halloween vibe.
Put on a costume
Any time of year, dressing up in ingenious costumes is a lot of fun. Even if you don't plan on attending a Halloween party or trick-or-treating, your children will enjoy dressing up as their favorite characters. Take photos of you and your children's costumes to preserve the memories and also to show your friends and relatives.
Pumpkin Carving
Pumpkin carving is one of the most memorable Halloween activities. Pumpkins are usually the first thing that comes to mind when you think about Halloween. So have your carving tools and decorating kits ready and carve your terrifying pumpkin. Make it a family competition and see who comes up with the greatest design. This particular activity can be replaced, with the drawing of pumpkins for kids that are not old enough to use carving tools.
Tell Scary Stories
Telling or hearing a good horror story is the best way to get into the Halloween spirit. To add that extra frightening atmosphere, gather around a campfire or use a flashlight. No Halloween celebration would be complete without some eerie music to get the kids in the mood.
Safety first, before fun. This should be your guiding watch phrase as we enjoy the festivity with our loved ones.
---
Related Product
Save $400
Commuter Electric Bike KBO Breeze
---
Share Article