Related Product
Save $500
Commuter Electric Bike KBO Breeze
---
Share Article
Cycling to Celebrate Independence Day | KBO Bike
Please put on your shoes and gather your friends and family because it's time to celebrate the birth of this magnificent country we call home! Check out the activities at your local, national parks as you prepare for a long weekend filled with good times and fun in the sun.
Across the National Park System, various entertaining and educational activities will be held to commemorate the occasion. There are numerous ways to spend the Fourth of July weekend in local and national parks, from historic weapon demonstrations to ranger-led events to fireworks displays.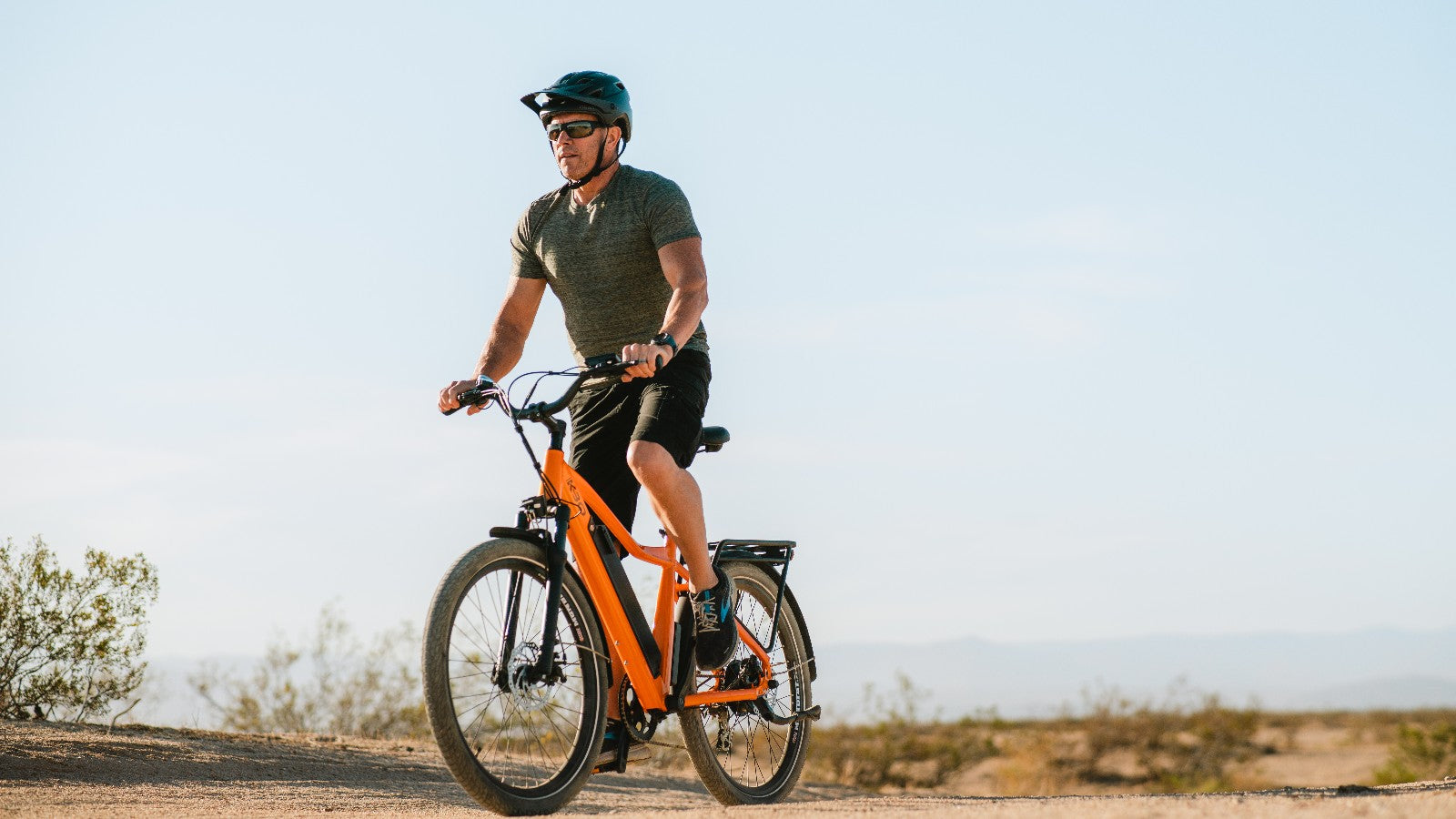 Whether you're a history enthusiast or just curious about the origins of our great American history, the National Park Service safeguards and preserves key American Revolutionary War sites. You could visit the following throughout the long weekend:
National Historical Park Minute Man (Massachusetts)
Visit Lexington and Concord, the birthplace of the American Revolution, to witness where the first bullets of the war rang out in April 1775.
Independence National Historical Park (Pennsylvania)
Stroll around the birthplace of America, where the Declaration of Independence was signed in July of 1776.
Saratoga National Historical Park (New York)
Witness the turning point of the war, one of the most significant triumphs over the British army in October 1777.
George Rogers Clark National Historical Park (Indiana)
Take a look at the memorial that sits where Fort Sackville once stood, the site of Lt. Col. George Rogers Clark's triumph in February 1779.
Morristown National Historical Park (New Jersey)
Explore the site of General George Washington's Continental Army encampment during the winter of 1779.
Ninety-Six National Historic Site (South Carolina)
Learn about the strategic location that saw the first land fight south of New England (in 1775) and the war's most prolonged field siege from May to June 1781.
Colonial National Historical Park (Virginia)
Commemorate the sacrifices of those who fought for our liberty at the site of the war's final significant action in October 1781.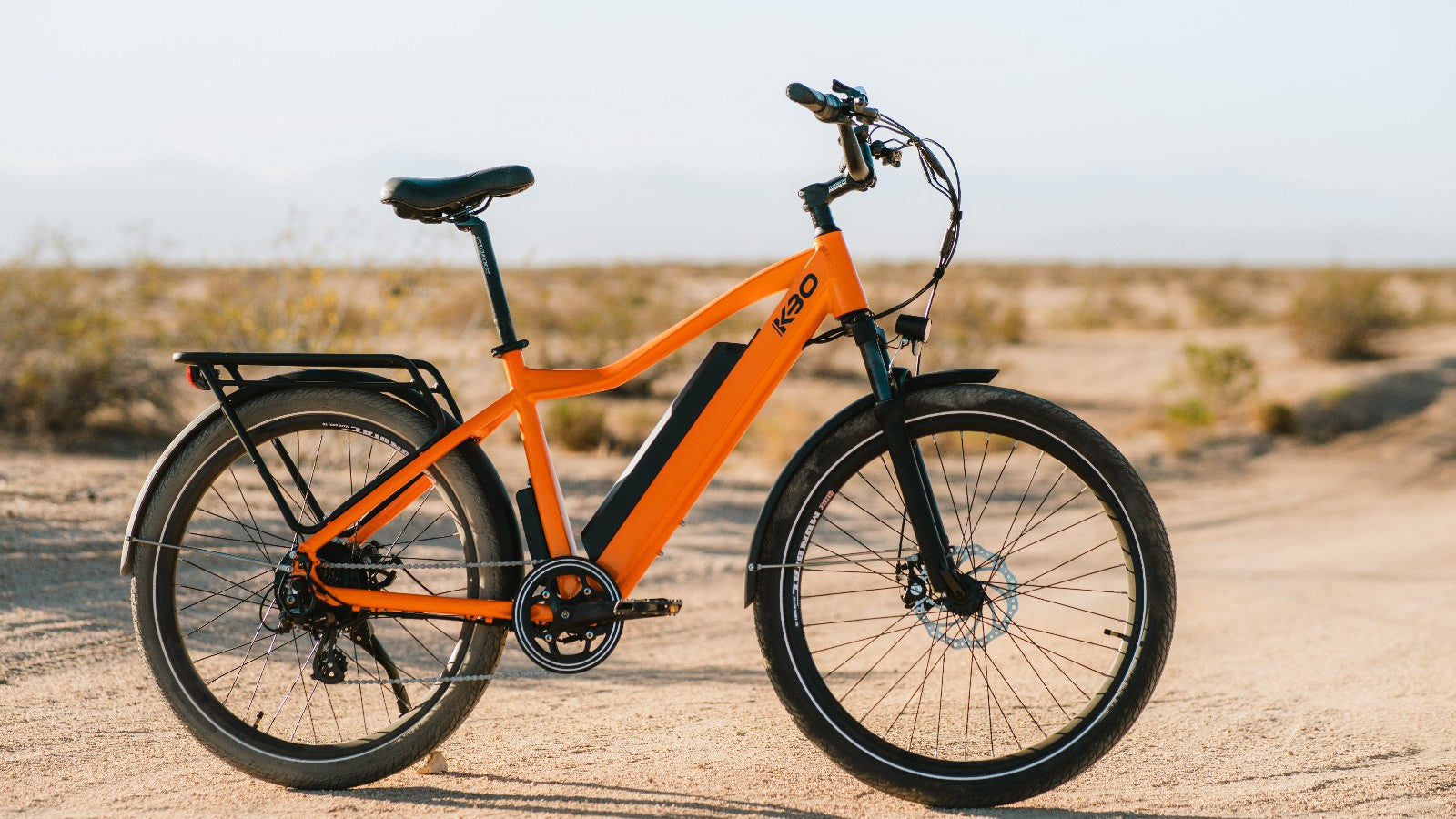 Also, take a look at some of the best cycling routes the U.S. has to offer this independence day:
Forest Park- Portland, Oregon
Portland has the most cyclists per capita in the United States. This indicates that no other city in the United States has as many riders as this one. The city authority has not been left behind, though, having developed several miles of bike routes.
Forest Park is one of Oregon's most famous cycling locations. Riders of all skill levels visit this city whenever they can, and because there are so many coffee shops, they ride and drink in turns. Portland has taught other communities in the United States how to boost biking. You will be riding on some of the most excellent bike trails in the country if you go there.
bring your electric bike. Hire one from one of the city's more than 300 bike stations. The Hudson River Greenway, which is closed to cars, is a popular cycling destination, as is Battery Park.
Washington, D.C.
There is traffic chaos in Washington, DC, yet it does not impact bikers who have dedicated lanes. Riding is the ideal way to see this wonderful city. You can tackle any portion of the city's more than 180 kilometers of bike lanes.
With over 2000 bikes available for hire at various locations, you know this is the place to go if you want to have a great time on your wheels. Besides, Washington is stunning in the summer. The C&O Canal, which stretches down the Potomac River to Maryland, is tempting to the courageous.
Boulder, Colorado
Get to any Boulder B Cycle station, rent a bike, and then head to any of the city's most spectacular trails for the time of your life. Boulder is one of the most well-known cycling destinations in the United States, owing to its exceptional weather, with more than 300 days of sunlight each year.
In Boulder, you can acquire both traditional and mountain bikes. Boulder bike trails are a cycling enthusiast's dream come true, with the sun in your hair, a local beer racing through your veins, and the Rockies in the backdrop.
Minneapolis, Minnesota
Minneapolis, the number one cycling city in the United States, is an excellent place for bikers. It boasts more than 120 miles of bike lanes, and the Nice Ride Minnesota bike-share program is proof that the city authorities are trying to turn you into a rider.
In the winter, Minneapolis is freezing, but in the summer, getting on the saddle and seeing sights like the Stone Arch Bridge is a fun trip. Furthermore, the landscape of Minneapolis is flat, so zipping around on two wheels is a fantastic choice.
Louisville, Kentucky
Kentucky is well-known for its equestrian races, but it is also a popular summer cycling destination. It would be best if you rode on the Louisville Loop, a 100-mile network of trails meant to connect the whole city in the future. They offer a bike-sharing program where you can pick up a bike and ride up to the pedestrian bridge that links to Indiana over the Ohio River if you like.
Santa Fe, New Mexico
Santa Fe is a rider's heaven. It is located below the Sangre De Cristo Mountains and has a variety of indoor and outdoor tourist activities.
Cycling on the routes created by the Metropolitan Planning Organization of Santa Fe is one of the nicest things to do in this city. The best portions of the bikeways include the Turquoise Trail, which has been drawing cyclists for over 20 years.
With over 20 roads to ride on, each one at least 15 miles long, you know Fredericksburg is an interesting spot to come to if you want to have a fantastic time on your bicycle.
The country roads are lovely, with some passing through vineyards and good weather. You will be riding through the Hill Country, the area between San Antonio and Austin, which is home to some of Texas' most beautiful counties.
The Natchez Trace Parkway -Mississippi, Alabama, and Tennessee
Three states, 444 miles (715 kilometers), and endless beauty. This ancient travel route stretches back 10,000 years. Despite this, there has never been a better time to saddle up and ride down it - not just because asphalt was invented recently. As you go, the environment gradually changes, revealing majestic woods, tranquil streams, and breathtaking waterfalls. There are several reasons to stop along the journey, so give yourself plenty of time. Camping for cyclists only, superb Southern food, waterfall treks, and fantastic fishing - you may never want to leave this lovely spot. The complete ride is best attempted in the spring or fall, as it can get rather hot and humid in the summer.
Santa Barbara, California - East Camino Cielo Road
This three-hour journey is possibly the most breathtaking on the list. And, because it only takes half a day, you can still spend an afternoon sampling the joys of nearby vineyards. Win-win. Travel down a single-lane road on the ridge of a mountain range (containing Santa Barbara's highest point, La Cumbre Peak) for spectacular views of the city and sea. It's not the most straightforward route on the list, but it's possible for fit novices thanks to a decent mix of climbs and cruises.
Tony Knowles Coastal Trail – Alaska
This is the only ride on the list that you have a chance of seeing a beluga whale. There's a good chance you'll see a bald eagle and a moose. Take it leisurely on this 11-mile (18-kilometer) stretch of paved, car-free road that twists along the Cook Inlet shoreline among towering trees. If the animals do not appear, you will undoubtedly witness North America's tallest peak, Mount Denali. There are also spectacular views of downtown Anchorage, the Chugach Mountains, Mount Susitna, and Fire Island. This simple path, named for a previous Alaska governor, is one of four greenbelt trails in Anchorage, so you're in luck if you want more.
Arkansas River Trail System, Little Rock – Arkansas
This 88-mile (142-kilometer) loop connects 38 parks throughout 5,000 acres (2,023ha) of parkland and will take you past six museums, all of which are worth a stop. The magnificent Arkansas River provides several scenic breaks. You'll cruise through Little Rock, North Little Rock, Maumelle, and Conway, taking in a variety of ecosystems, landscapes, and activities along the route. Stop in Two Rivers Park if you prefer outdoor experiences, switch your wheels for hooves for a time, and explore the woodland wetlands on horseback. And, owing to a 36-hole golf course and a fishing pier, there are even more reasons to lock up the bike in Burns Park.
Crested Butte– Colorado
This town, which sounds like the name of an exotic bird, is regarded as one of the birthplaces of mountain biking's founders. And that's about as healthy and outdoorsy as it gets. The surrounding region is filled with mountain routes, but the 401 Loop is the spot to burst your two-wheel Colorado cherry. It's 14 miles (23 kilometers) of ups and downs to the 11,339-foot (3,456-meter) peak with 360-degree views of the Elk Mountains. Along the route, you'll see alpine lakes, aspen trees, and shoulder-high skunk cabbage. All climbs have flower-filled environs and a gradual downhill meander, so starting with a climb is quickly rewarded.
Celebrate Independence Day by appreciating the national heritage that is safeguarded inside our magnificent national parks! You can also do a tour of the states(or some of them) to celebrate.
---
Related Product
Save $500
Commuter Electric Bike KBO Breeze
---
Share Article