Related Product
Save $400
Commuter Electric Bike KBO Breeze Step-Thru
---
Share Article
5 Reasons Why You Should Own A Commuter Electric Bike | KBO Bike
1. Owning an electric bike is more friendly to your expenses over the year.
Commuting by bicycle is a great and available way to get big savings. More and more Americans realize that it is beneficial to commute their jobs by bike, especially in the aspects of their finance and lifestyle. According to Citi's 2015 Commuter Index, the average commute cost is about $2600 per year. So if you take public transport or drive a car to get to and from work, it would cost a lot. You will find that owning an electric bike is more friendly to your expenses over the year. If you choose electric bikes as transport, you won't pay the money on commuting(such as bus, subway), and you don't need to worry about fuel costs, parking fees, car maintenance and repair fees. Obviously, you can save tons of money! 
2. It is easy to ride and convenient to get around.
In addition to the big savings, one of the highlight advantages of an electric bike is easy to ride and convenient to get around. Especially shopping at the supermarket for those quick purchases, if you stuck in the traffic with staying in the box, it may lower your happiness. But when you ride your electric bike to hit the road, you can zip by every streets you can reach on the town. At the same time, you can feel the breeze in the coming spring, you can touch the sunlight, and you can take a fresh air in the morning. Sounds awesome, right? Also, one of the important thing is that it is convenient to park just like conventional bicycles. No need to drive around to look for the parking space, no need to heat the engine in the chilly weather, just turn on the power and ride on your electric bike!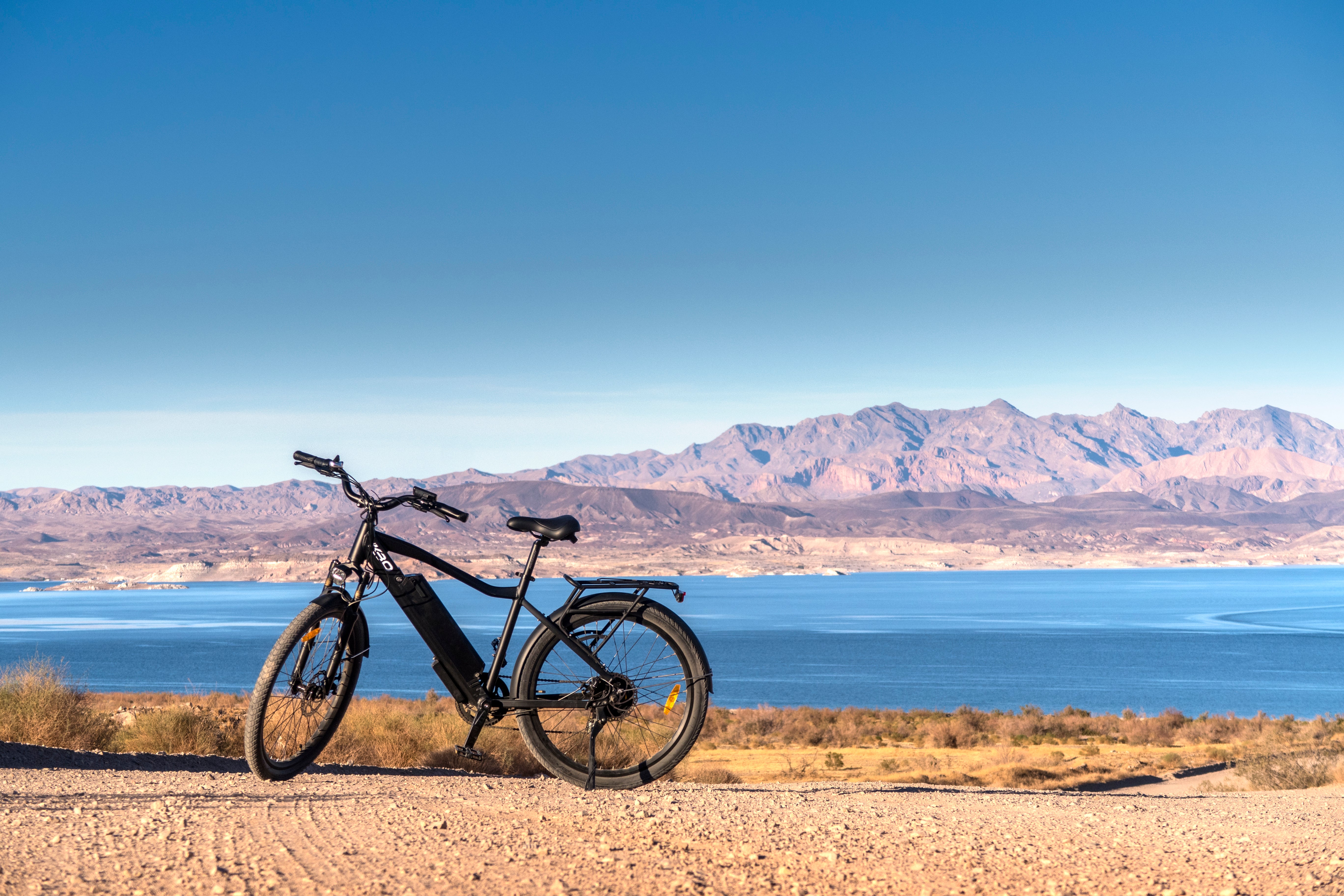 KBO Breeze series has three in one function. The first mode is power off. Just ride it as a conventional bicycle. The second mode is pedal assist. Turn on the power, and pedal! If you want to go faster, just pedal faster. The third mode is pure power. Turn on the power and twist the throttle. It is easy to operate.
Three modes provide more choices to have fun. You can do exercise and strengthen your body via power off mode. It is a great and healthy way to burn calories. At the same time, you also can enjoy a low impact form of exercise. As soon as you activate the pedal assist mode, it means you can go faster but with the lower physical output. And if you feel tired on the road, there's no need to stop to have a rest, just use the pure power to move forward with giving your legs a break.
Wake up your muscles, wake up your body. An e-bike is for you!
Apart from exercise, you also can ride a bike to go fishing and you will find more fun on your way. Lots of people love to fish by the river or near the lake. How will you conquer the long distance between the fishing place to your home? Ride an electric bike! Not only you can explore more trails and find fun on the road, but also you can feel the nature thoroughly and enjoy your fishing journey.
Riding an e-bike is a healthy way for recreation as well.  When you feel bored or you are looking for some fun, just ride on! You can ride your bike slowly to get around your town, and you might find different beauty. You can ride your bike heading to the farmer's market every weekend, and you can get some fresh vegetables back to home. You also can date at sunset with your loved ones, and explore new and funny ways to get on well.
As a low-carbon transport, electric bicycles require less maintenance than cars. For most people, maintaining a car has always been a hassle, and it costs a lot of money. A small amount of maintenance will guarantee an electric bike running normally for several months, which greatly reduces your work for maintenance. At the same time, KBO electric bikes are equipped with a strong and rugged bicycle frame, which means a lower damage rate on components. Moreover, if you use an electric bike as a substitute for a car, it is of great benefits to saving the environment because e-bike has no greenhouse gas emissions.
5. Start a new day by riding an e-bike.
It's morning again! Come on, get up, gear up, get outdoors and go with your KBO e-bike! Every day you can do something different such as exploring more trails to have fun. And one of the important things is to remember to observe and notice the surroundings situation and stay safe. If you are ready, let's go! As the weather becomes milder, it is time to get outdoors and hit the road!  And when you get off work,  you can take an adventure on the way back home such as choosing a trail you never explore. As a matter of fact, every ride is a wonderful adventure in your daily life and you will find different views on the way.
---
Related Product
Save $400
Commuter Electric Bike KBO Breeze Step-Thru
---
Share Article