Related Product
Save $500
Commuter Electric Bike KBO Breeze
---
Share Article
KBO Breeze Gives Me More Bang for My Buck

I just received my brand new KBO Breeze E-Bike a couple of days ago and I have had a lot of fun test-riding it. I decided to buy the bike for several reasons. I don't like to look for a parking space, when I run around town. The bike is a perfect solution, I park it right in front of the door, wherever I have to go. Now, Look at this sky. One of the great things we have in Nevada is the weather. Blue skies, great temperatures, so I don't want to be stuck in the car. I decided to try a bike and I started looking for an E-bike. I used to have a mountain bike, but often I arrived sweaty for a meeting. Now I have the motor that helps me going uphill. The powerful motor is great to conquer the hills. When I received my KBO bike, it was easy to assemble, in less than 30 minutes I was out riding it. It comes with Head and Rear lights. It has a Shimano 7 speed gear shifter. The saddle feels really comfortable, the tires are wider than a standard bike and the suspension fork makes for a bump-free ride. The display shows all the settings. The disc brakes are very sensitive. Another thing I like about the KBO bike is the fact that the fenders on both wheels are perfect to protect my pants from getting wet or muddy. The rear rack is perfect to carry my laptop or a bag. All these accessories were included, just like this multifunctional toolkit, very handy.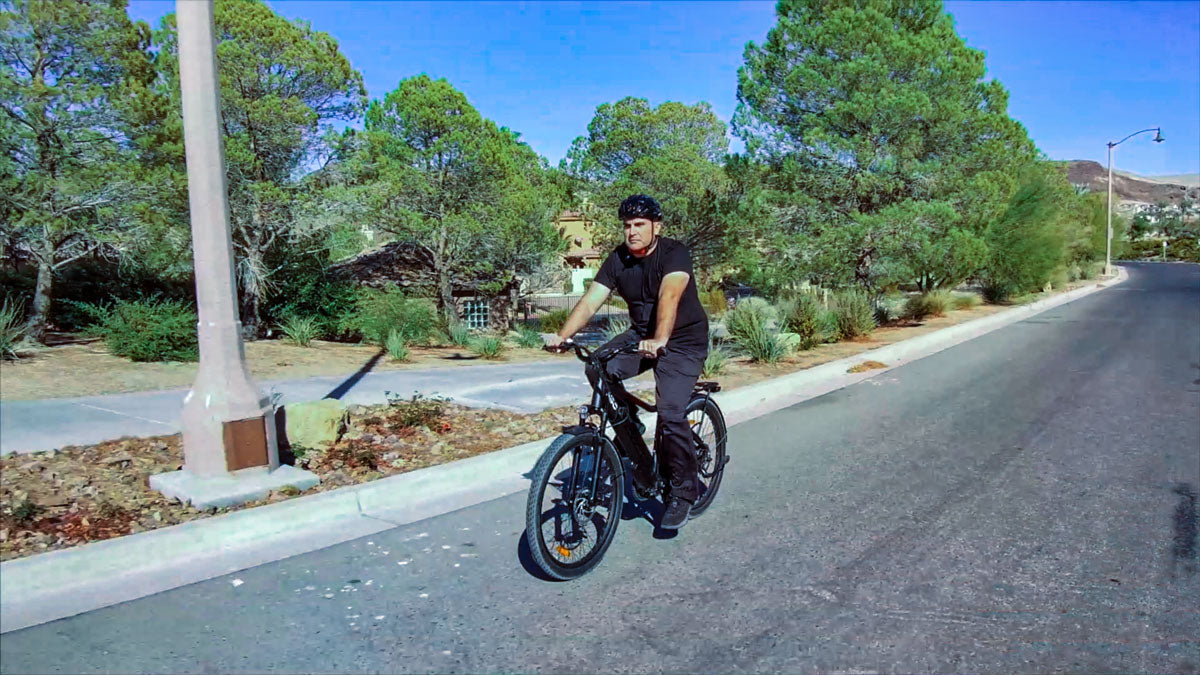 You can use the assist mode which allows you to paddle with a little help from the motor. Or if I am tired, I can even ride full on the motor. We have 2 cars, Our second car is being used less and less now. so we are thinking about switching to 1 car and 2 bikes. Because my wife also loves the KBO, she wants to have one also. We will save on gas, we get more exercise, I don't always have the time to go to gym. Oh, and it's better for the environment of course. I am really using my KBO Breeze for my daily needs and for commuting. Before buying my KBO, I did my homework, checked many brands online, went through the advantages and prices of many models. In the end, the KBO Breeze gives me more bang for my buck. It's a high-quality product for a very good price. And it has this cool look. This bike turns heads, many people came to ask me already where I got it from, and if I am happy with it. The answer is: YES, I am happy with my KBO Breeze :-)
It's perfect for commuting, going to work every day, but also for the more adventurous trips in nature. We have many bike trails around here and now I am ready to explore them all. The battery gives so much power, it lasts for over 50 miles. I have been riding for a couple of days now and didn't even have to charge it.
---
Welcome to join the KBO story-sharing program!
Share Your Riding Story
---