Related Product
Save $400
Commuter Electric Bike KBO Breeze Step-Thru
---
Share Article
Ever since it's been game-changing after I bought my KBO Breeze Step Thru
Hi, I am Judy. I'm 68 years old. I had a long career as a school teacher, and I have retired for about 5 years. I love getting outside and having activities like hiking and camping, and all that fun stuff. When I was younger, I would do even more, like running, climbing, and skiing. But I found that those things particularly hurt my knees. I had to find something to help me slow down and not put as much stress on them.
On top of that, I broke my legs a few years ago. And since then, my right knee has made it more challenging to do the things I love. Then I heard from my friend about KBO eBikes, and they sounded perfect for me, so I bought one. Ever since, it's been game-changing.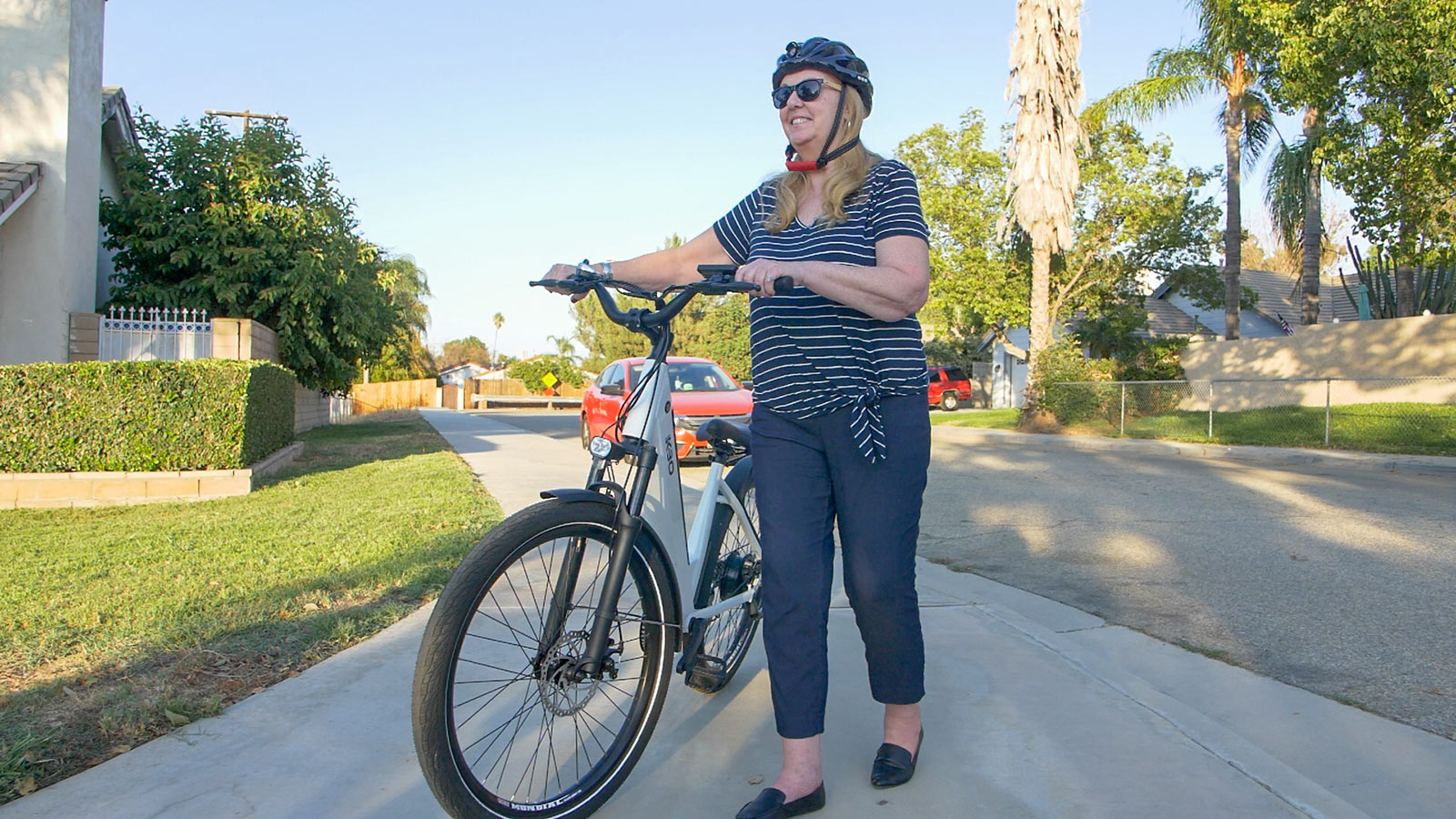 The bike has 3 riding modes, pedal-only, pedal-assist, and electric-only. The first time I took out the bike, I rode it with the non-electric, pedal-only mode. Until my knees started to bother me and I became tired, I switched it over to the pedal-assist mode to help me out. I switched to full electric on the way home, and the rest of the ride was a breeze.
The bike is all-around excellent. It has a smooth and comfortable ride, and I can switch and adjust easily between the riding modes. The speed and braking performance is really terrific. The battery capacity is impressive. I can take a long ride and never worry about making it home before the charge runs out.
I am so happy I chose my KBO Breeze Step Thru eBike. It helps me feel young again and allows me to get outside for low-impact exercises, especially on my knees. I know I will be able to keep using it for a long time. Don't let pain or time stop you. Keep moving! Keep biking on!
---
Welcome to join the KBO story-sharing program!
Share Your Riding Story
---