Related Product
Save $200
Electric Cargo Bike KBO Ranger
---
Share Article
What Factors Affect The Range Of An Electric Bike | KBO Bike
One of the most vital components of an electric bike is the battery. As a cyclist, when choosing your e-bike. There are lots of considerations and questions that every rider wants an answer to before selecting a bike. One frequently asked is, How long will my E-bike battery last on a single charge? The tricky answer is: it depends. We know that is not very helpful but bear with us. By the time you finish reading this article, You will understand our perspective. Numerous elements influence how long your battery will last, and if you are familiar with them, you'll be able to estimate how many miles you get before needing to recharge. Charging an electric bike is convenient, and some batteries are removable for ease of recharging. Depending on the battery's capacity and the battery's technology, charging times will vary. Charge times for 400Wh battery packs for mid to high-end e-bikes vary from three and a half hours to six hours for the larger 700Wh battery packs. Longer charge times are typical on entry-level electric bikes.
What is the range of an e-bike?
We would not want to assume that you know what range means.
The range of an electric bike is the distance it can travel before needing to be recharged. The more battery capacity you have, the further you can cycle with pedal assistance. Is the battery's range known? If that's the case, it's the distance under perfect conditions. There is no guarantee that your e-bike will have the same as others. Electric bicycles with a high range may travel up to 200-250 miles. These e-bikes are typically designed for long-distance rides and powered by 3 kW batteries. Standard electric bikes with lower batteries (about 400-500W) may travel up to 60-75 miles on a single charge. Electric bikes built for city commuting can travel up to 30-40 miles before needing to be recharged.
After establishing the fact that the range of an e-bike is dependent on several factors. What are these factors, and in what way do they affect how far an electric bike can travel on one single charge?
1. Battery Charge Level
2. Battery Capacity
3. Weight and Load Capacity
4. Riding Style
5. Tire
6. Terrain
7. Assistance Level
8. Pedaling and Gear Shifting
9. Weather
1. Battery Charge Level:
Ensure you fully charge your electric bike battery before you attempt to use it. One of the most common pitfalls individuals make when purchasing an e-bike is using the battery right away. Although the battery electrodes are around 50% charged during production, failing to recharge early reduces the total battery capacity and shortens the battery life and range. The battery ought to be charged immediately after discharge. In practice, there have been instances of unexpected battery failure. Because the owner repeatedly used the battery till it was empty, reducing its capability and range. As batteries age, they lose their ability to hold a charge as well as they once did. Keeping this in mind, if your electric bike's battery isn't getting decent range, you may want to replace it.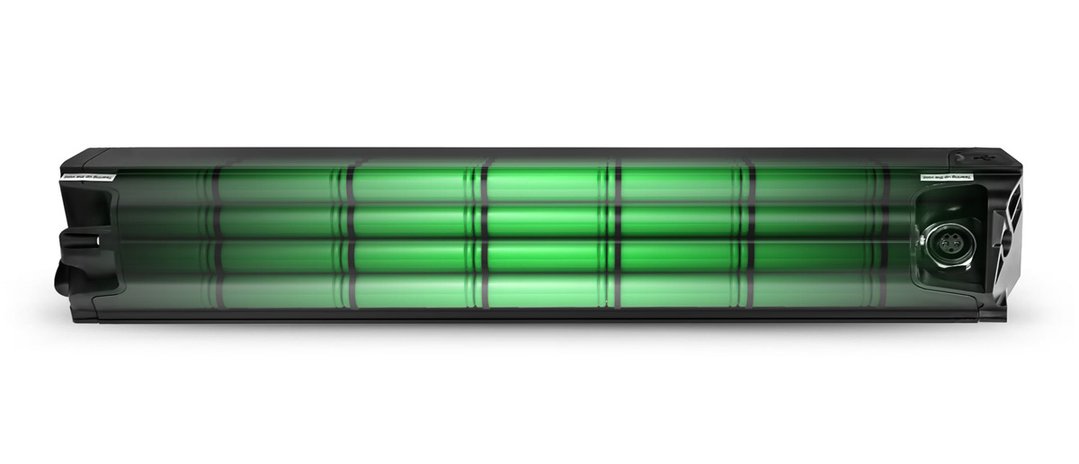 2. Battery Capacity
Of all the factors that determine the range on an electric bike is the capacity. It is the determining variable for the others. The amount of energy that a battery cell can store is the capacity. It is the most vital attribute of any battery and measured in ampere-hours (Ah). It is the maximum number of amps that a battery can withstand for one hour. Basically, the larger the battery capacity, the more energy you'll have and the further you'll be able to travel. The KBO Ranger electric cargo bike has a Removable 48V, 17.5Ah Lithium-ion Battery with LG Cells that provides up to 60 miles of riding on a single charge with its 840Wh capacity.
3. Weight and Load Capacity
An electric bike battery range is reduced by heavier bicycles and riders. When transporting cargo or passengers, keep in mind that you will have to pedal harder or boost your assistance level, both of which will drain the battery faster. The greater the rider's weight, the more energy the engine would require from the battery supply, lowering the maximum travel distance. The same is true for any cargo we load aboard our e-cargo bikes; every single pound counts. That is why lightweight e-bikes have the edge over other bikes that weigh more. At KBO, our bike frames are made with alloy aluminum to make them lighter, at such increasing the range.
4. Riding Style
Frequent stops and starts take a lot of battery energy power, just like driving a car. It is unavoidable when you are commuting in a large metropolis with constantly changing traffic lights. So, instead of turning on the high assistance level when you want to go forward, move to a lower gear and aid your bike to start. That may slow down your starting speed. But it will have a considerable influence on conserving your electric bike battery. Also, avoid sudden acceleration, as this draws an energy burst release from your bike battery. That increases power consumption per time, which reduces your battery range. You will have a more difficult time accelerating and maintaining high speed if your bike has a comfortable design frame and you're in a more upright position. However, if you rely on motor assistance to help you gain speed, the battery will drain faster.
5. Tire
The tire carries the weight of the bicycle and the rider. It also provides friction between the bike and the terrain on which you are riding. A smoother tire, as opposed to a knobby, sticky one, will give less resistance to the motor, as would fully-inflated tires and a clean transmission. Low-pressure tires have increased rolling resistance and need more energy from the battery. It is critical to check your tire pressure regularly. Tires built for street use (with low to slippery tread patterns) provide the most efficiency for you and your battery; narrower, higher pressure tires provide more efficiency but at the sacrifice of comfort.
6. Terrain
Biking up a steep slope takes a lot more effort than riding on flat terrain. The total range can be substantially influenced by increased pedaling effort, optimum cadence, and/or traveling on steep routes if available. The total distance covered will be considerably affected by the number and slope of hills on your trip. Mountain biking, on average, involves substantially higher elevation than commuting, which reflects in the battery size and power output of electric mountain bikes versus commuter bikes. A smooth, fast-rolling tarmac surface will allow a single charged battery to travel further than a rough, soft, and undulating woodland or mountain trail. The terrain you are traveling will also determine how often you will be using your brakes, which is more like negating the energy produced by the battery.
7. Assistance Level
As a rule of thumb, the higher the pedal-assist level, the more power is consumed. As a result, using a higher level of pedal aid reduces the range of the bike. While using the lower pedal-assist setting provides you a longer range on a single charge. Because of the lower amount of battery power consumption, you may travel further before having to recharge. Some pedal-assist e-bikes will show a mileage range on the screen, and some will update this range based on the power level you select. Each motor model and type will vary, but on average, the highest level of power assist mode (Level 5) will travel half as far as the most economical option (Level 1).
8. Pedaling and Gear Shifting
Maintaining a consistent pedaling pace or cadence between 80-90 rpm is the most efficient pedaling range. A greater cadence combined with the lowest aid level will provide the most range. The more slowly you pedal and rely on the electric assist, the less range you will get. Use your shifters to ride more effectively, just like you would on any other bike. Shifting efficiently when cycling, that is, in good time and regularly, will improve your range. When standing idle, utilize a lower gear and always change down to the lowest gear. To know how to shift your gears more effectively, you can read our article on Electric Bike Gear: Shifting Explained for Beginners
9. Weather
The various weather elements also have a role in determining the range of an electric bike battery. Cycling with or against a tailwind will increase or decrease your e-bike range. The temperature of the environment also has an impact. As a result, at low temperatures (0 degrees), the battery can store less energy, limiting the distance you can cover. Extreme temperatures, whether hot or cold, are not good for batteries. You'll get the best range in milder conditions. There are, however, workarounds available. To preserve your batteries at a more constant temperature, make use of designed protected, insulated enclosures. Anyone who wants to ride their electric bike in the cold will love this.
10. Extra electric accessories.
For e-bikes that have extra accessories integrated into the battery power. Such as a front light and brake light. The constant use of these features can reduce the battery power, thereby affecting the bike range.

Having considered all the above factors to maximize the range of your battery. Taking proper care of your e-bike by oiling and lubricating the chain and drivetrains will help reduce friction in the motor, which in turn increases your range.
---
Related Product
Save $200
Electric Cargo Bike KBO Ranger
---
Share Article