Share Article
KBO Hurricane Unboxing & Assembly Instructions | KBO Bike
Cut off the straps and open the box.
Take out the accessories box and confirm you have these components. It contains the owner's manual, assembly tool, charger, quick release skewer, and pedals.
Gently lift the bike out of the box. The bike will weigh around 40lbs. Use scissors to carefully remove all the packaging from each section of the bike.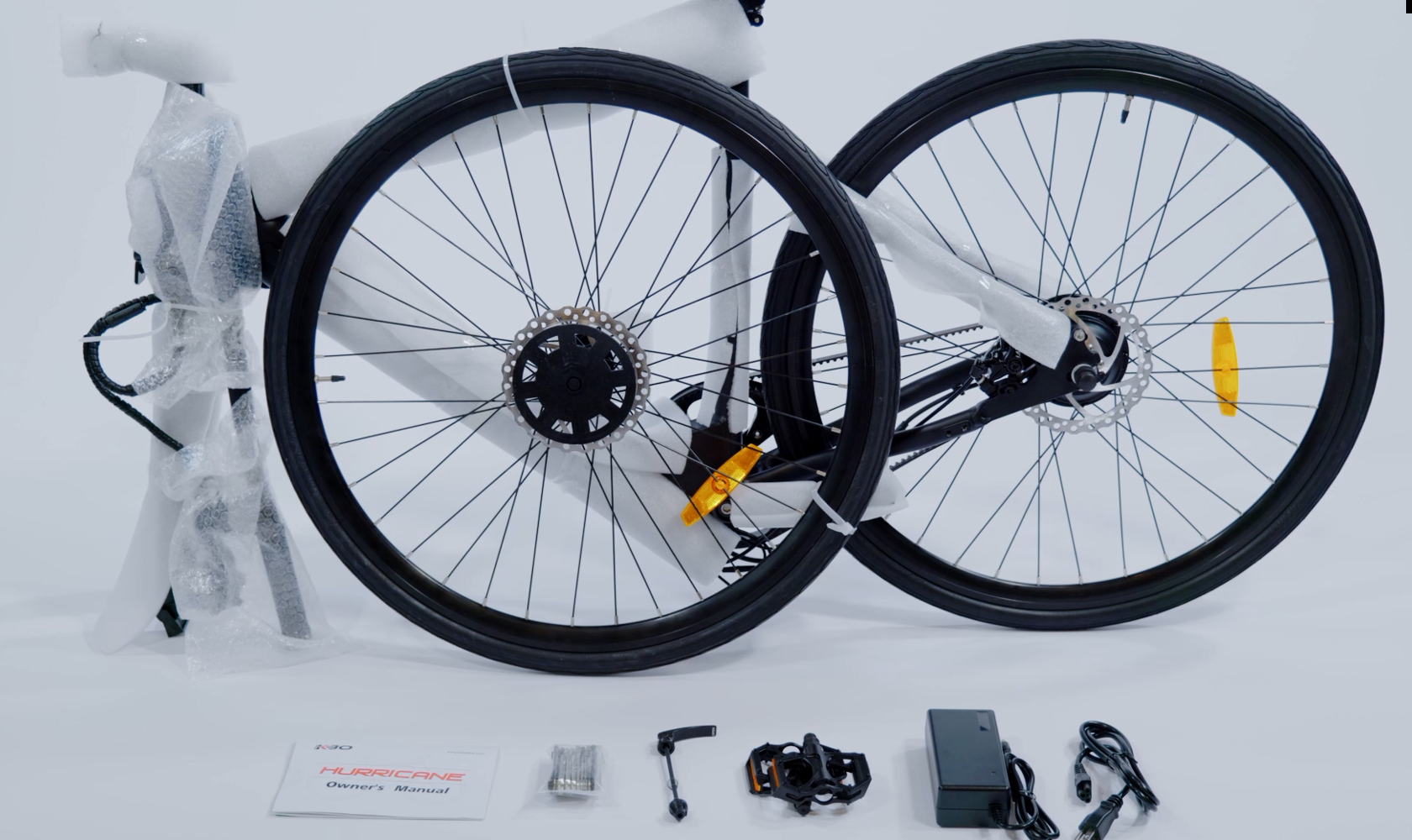 Now let's assemble the KBO hurricane.
Step 1: Install the handlebars.
Use the assembly tool to remove the four screws from the stem. Set the handlebars in the stem ensuring the linear markings on the handlebars are centered and the handlebars are adjusted to a comfortable position. Finally, tighten the screws with the assembly tool.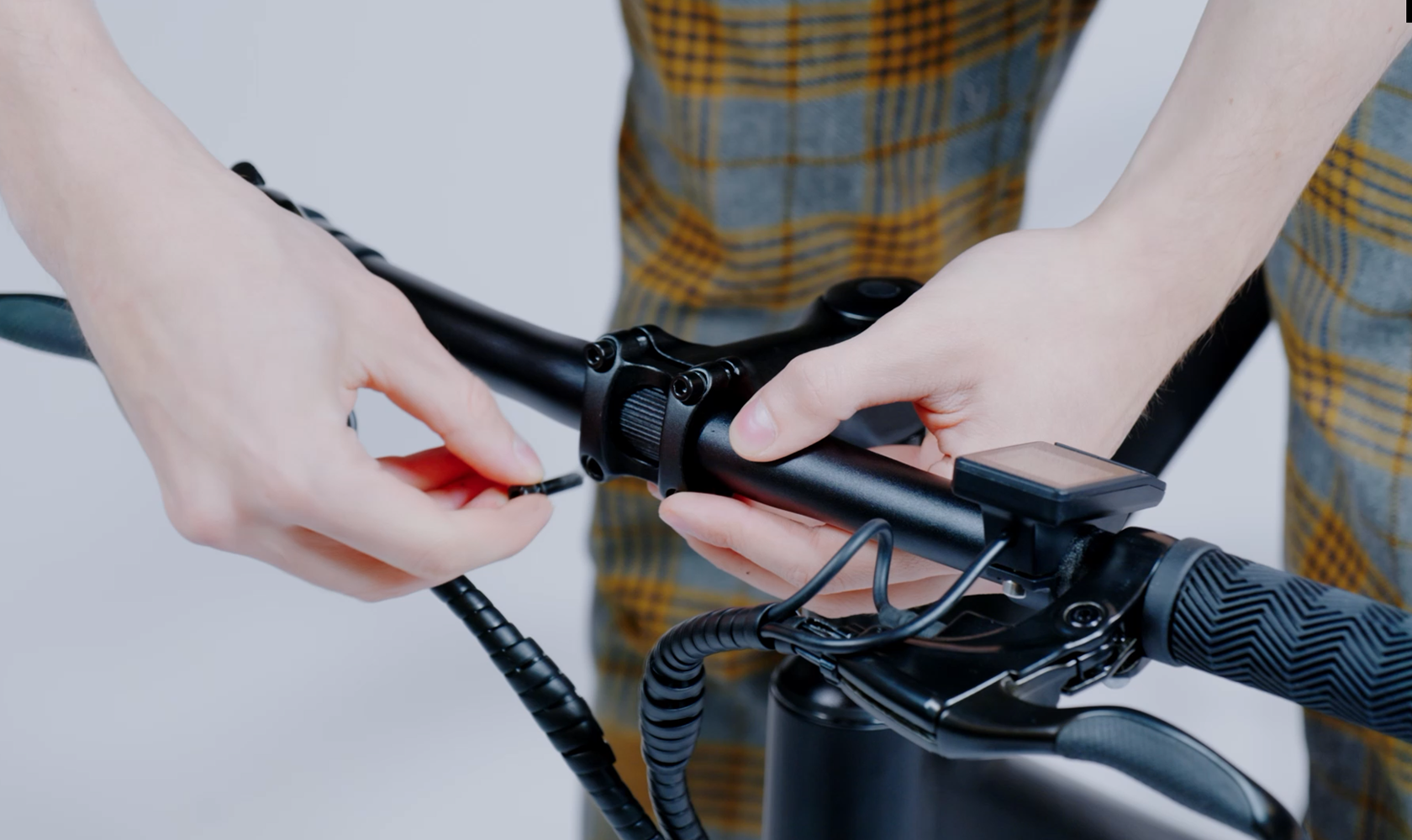 Step 2: Install the pedals.
The left and right pedals are marked on both ends. First, install the left pedal by tightening the pedal in a clockwise direction. The right pedal is tightened by turning the pedal in a counterclockwise direction. Both pedals should be tightened to 35 Newton meters by using a torque wrench.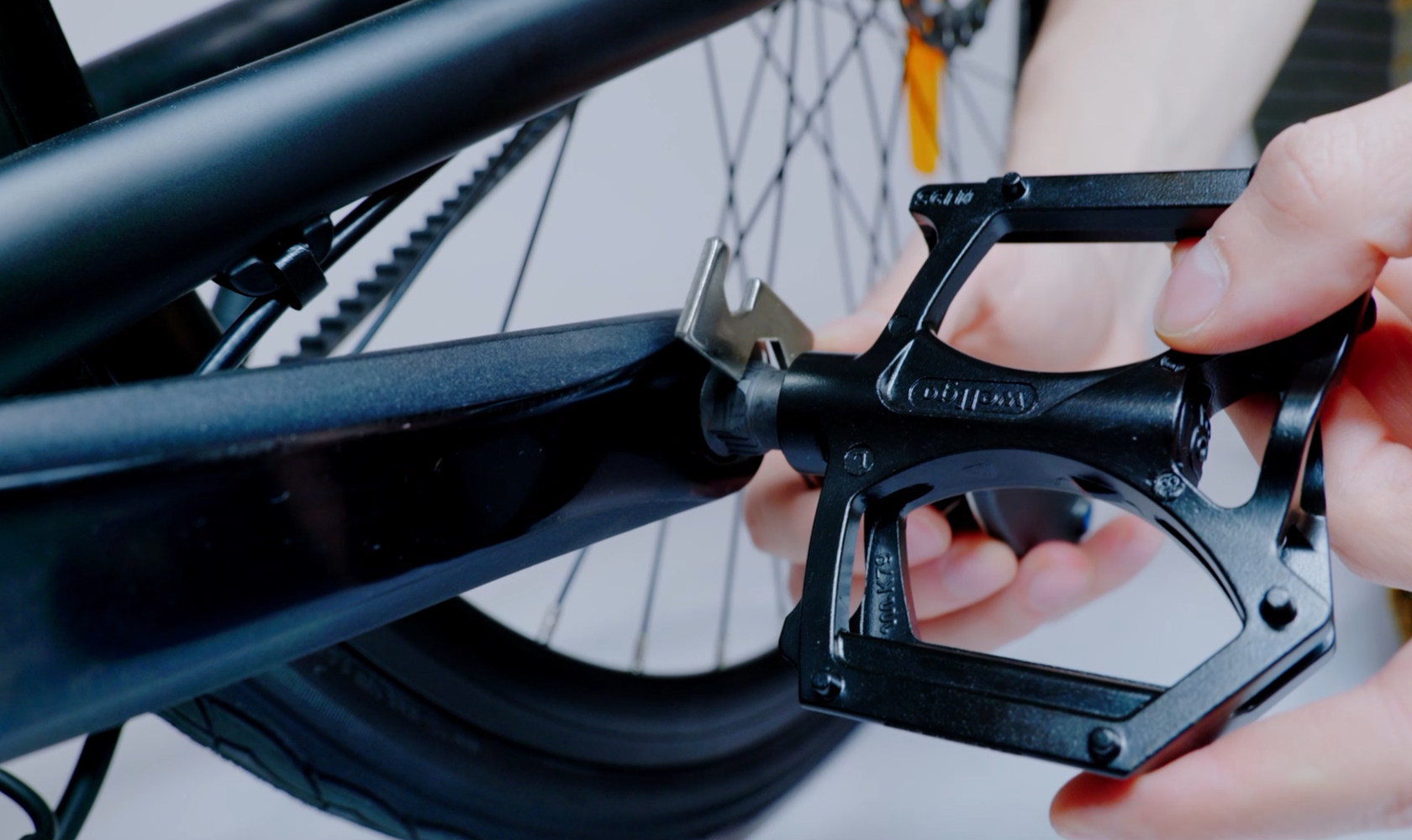 Step 3: Install the front wheel.
Flip the bike over and remove the plastic guards from the fork and axle being sure not to touch the brake rotor set. Align the dropouts with the axle of the wheel hub, then lower the wheel ensuring the brake rotor goes into the caliper. Install the quick release skewer starting from the brake rotor side of the wheel. Put on the cone spring and tighten the thumb nut, and then use the palm of your hand to close the quick-release skewer. Flip the bike over and make sure the handlebar accessories to your preferred spot.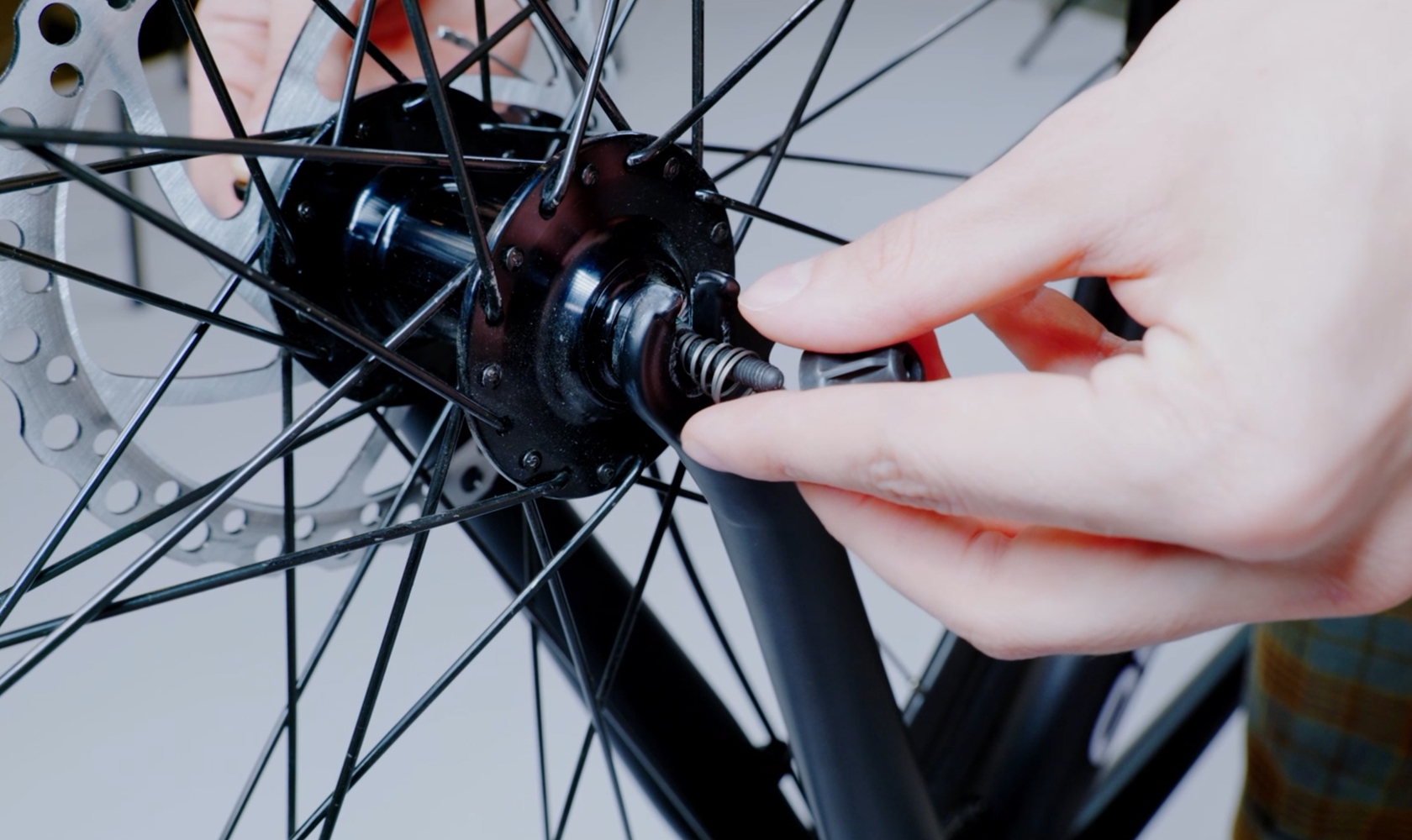 The saddle is already assembled when you receive the electric bike, so if you want to adjust the saddle height, just loosen up the quick release on the seat, find a height that works for you and tighten the quick release.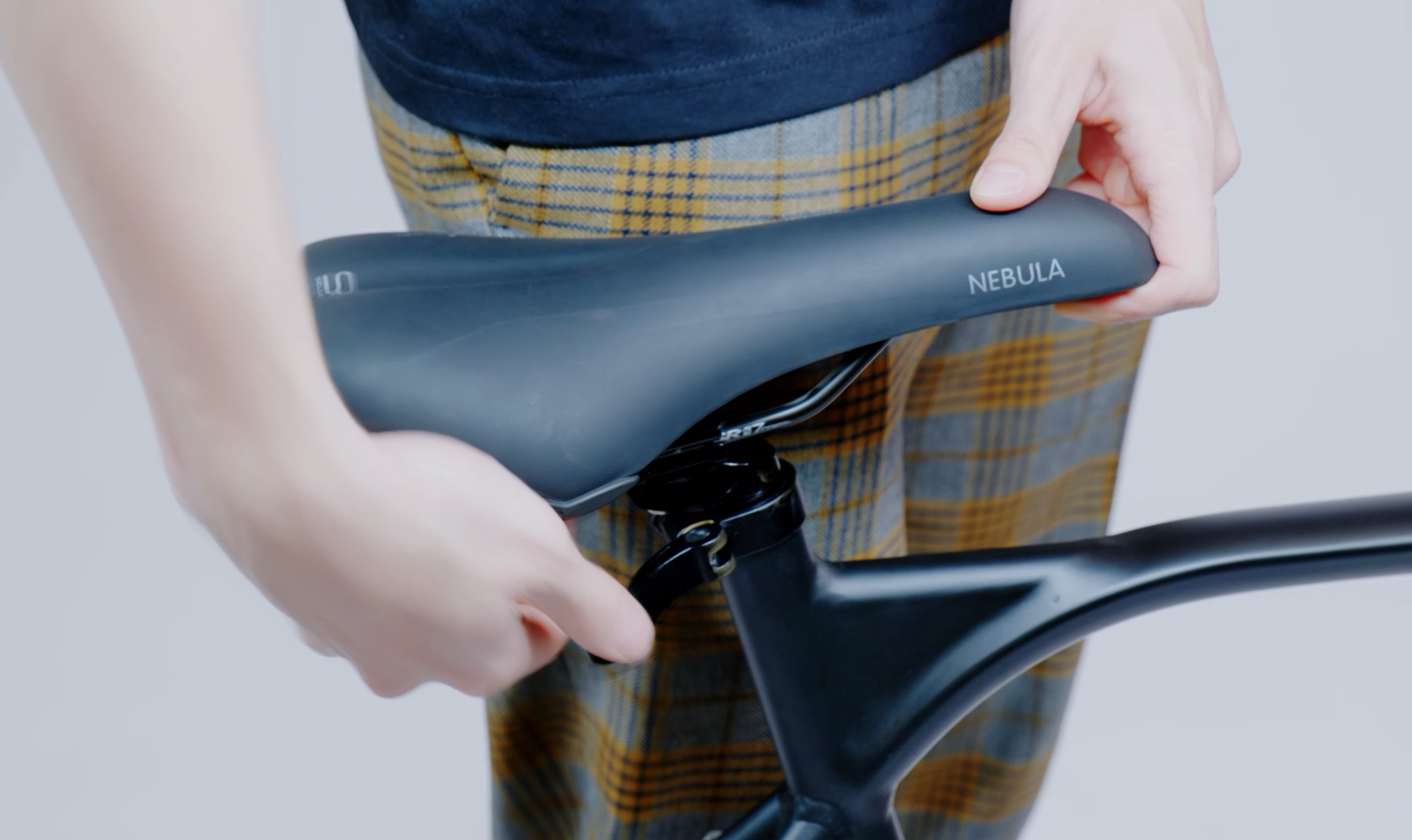 The battery is an integrated battery. Charge the battery by inserting the charging cable into the charging port on the side of the bike frame.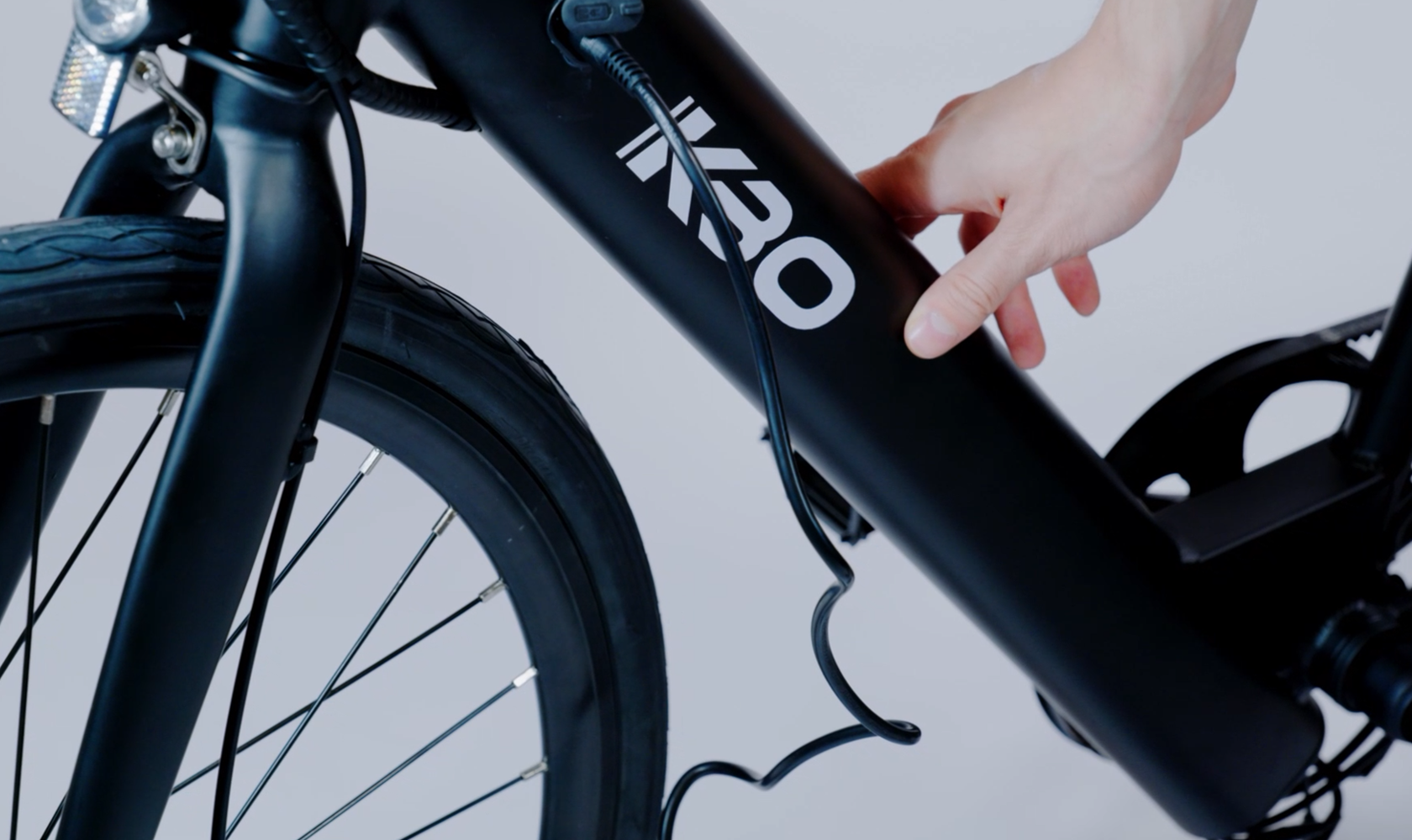 Press and hold the "M" for 3 seconds to power on. When the bike turns on, the display shows Battery Charge Indicator, Pedal Assist Level, and MPH. Press the "M" button, the front light will be on. And press it again, the light will be off.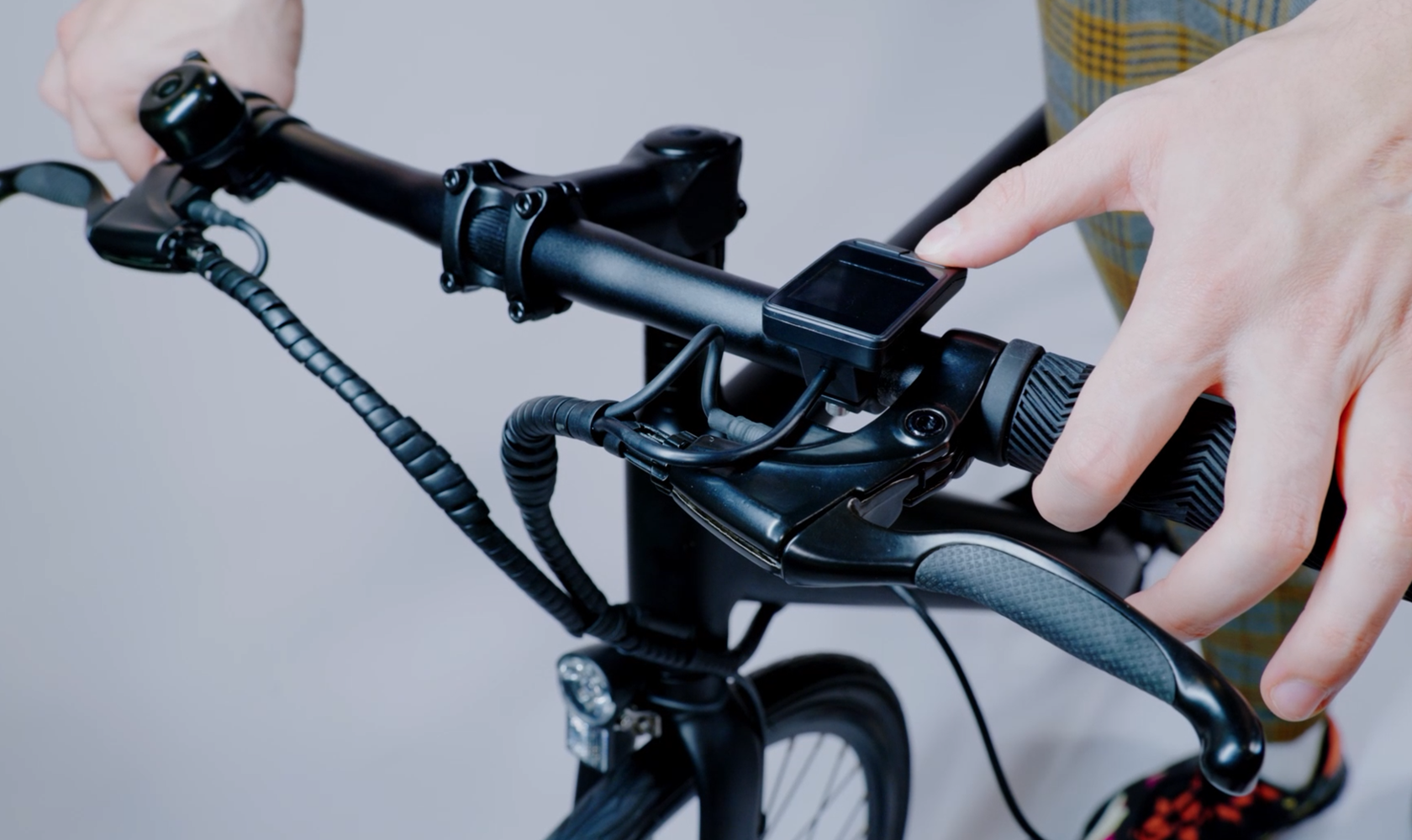 Test the bike's peddles, chain, and wheel are moving properly.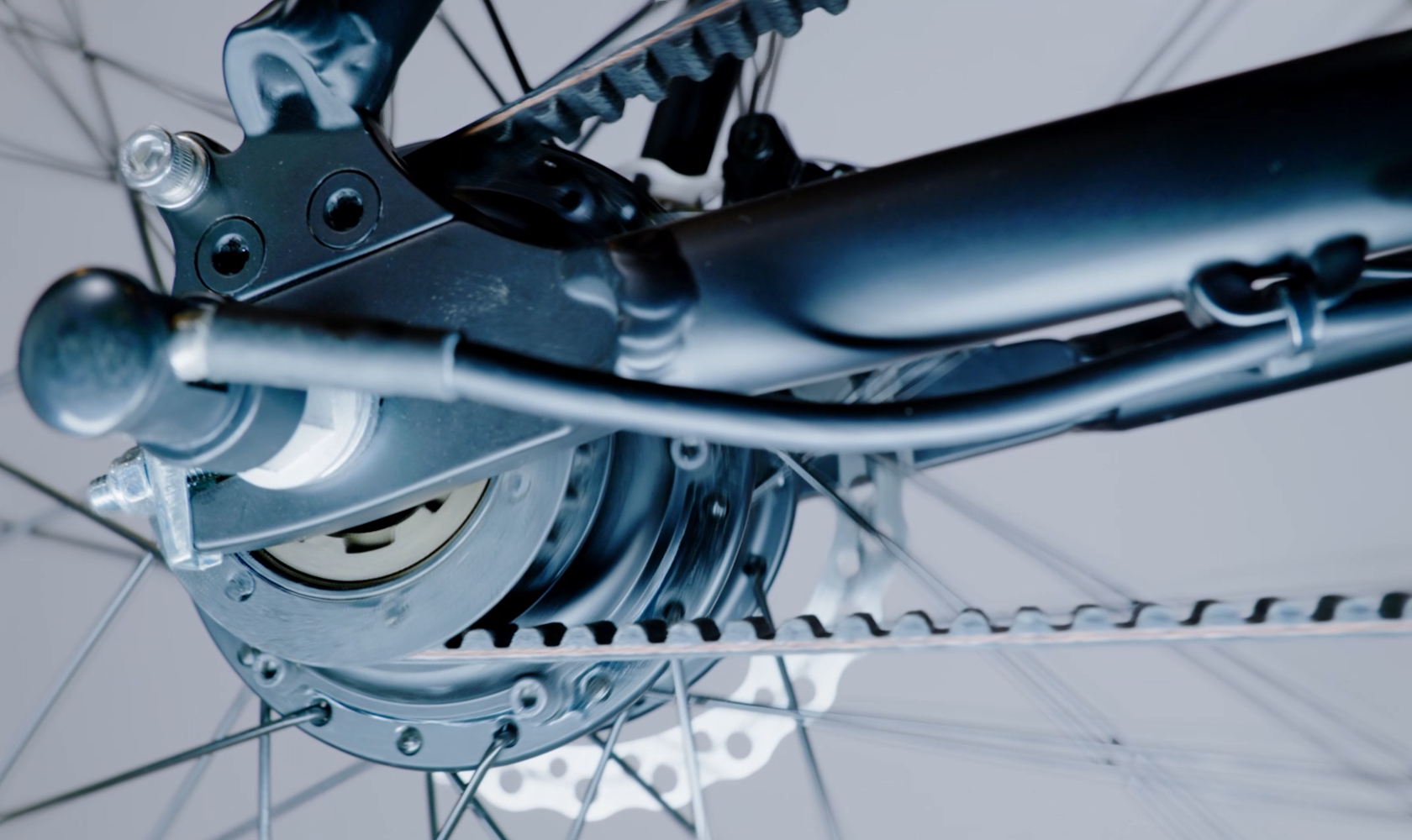 It's worth noting that please read the owner's manual carefully or consult a certified local bicycle service provider for assistance in addition to contacting KBO Bike for help if you have any questions.
---
Related Product
---
Share Article