Related Product
Save $500
Commuter Electric Bike KBO Breeze
---
Share Article
How to Celebrate Black Friday 2021 | KBO Bike
This pre-Christmas sales period is the ideal time of year to score a deal, but with deals everywhere on the internet, the bargain hunting weekend may be daunting. The idea of companies holding post-Thanksgiving Day bargains existed long before the term "Black Friday" was invented. For decades, merchants have marketed large deals the day after Thanksgiving to kick off the holiday shopping season with a bang and draw swarms of shoppers, depending on the fact that many firms and enterprises gave staff that Friday off. Several stories surround the name "Black Friday". That would not be our focus for this article, rather we would discuss how best you can enjoy the season.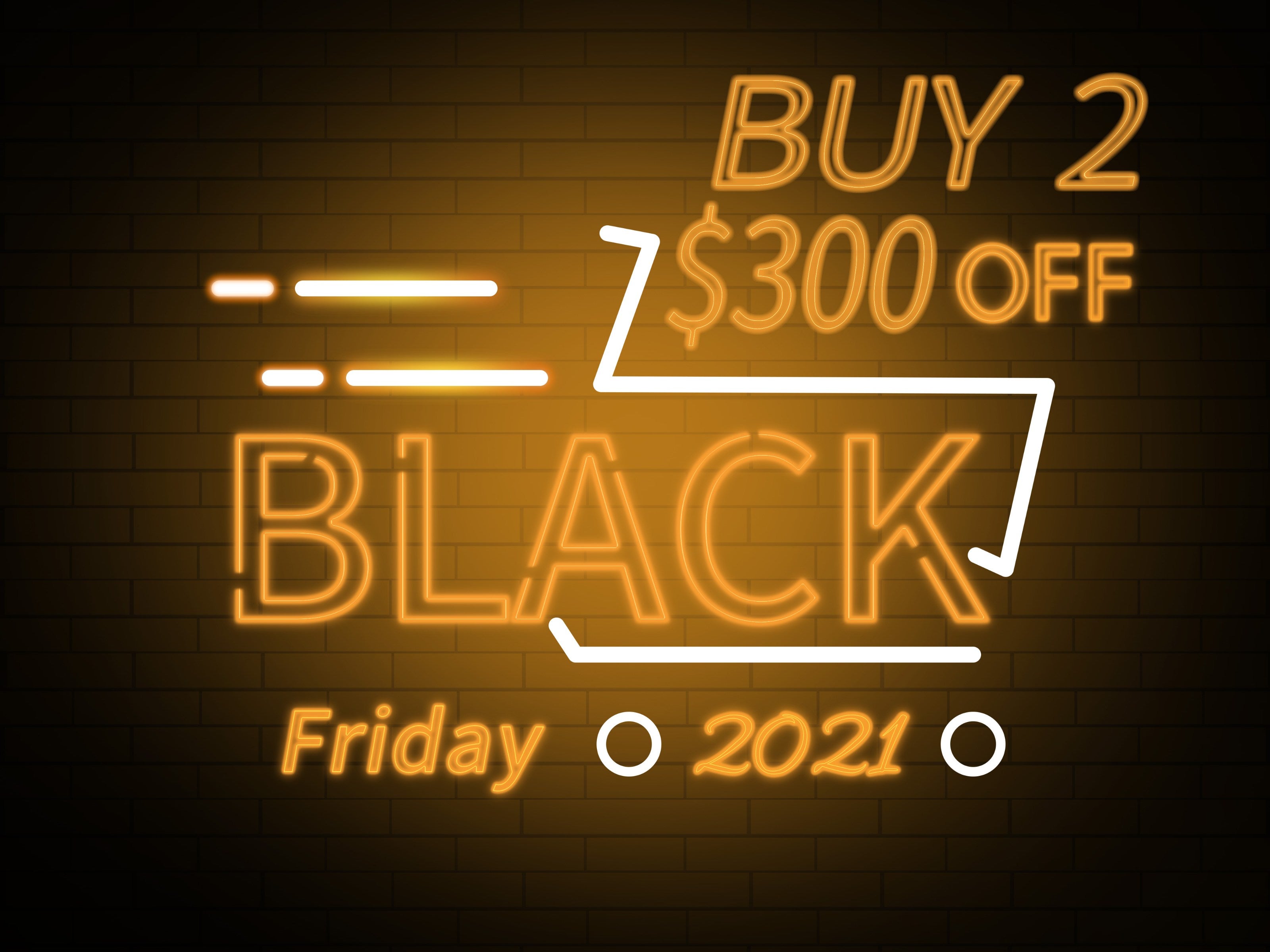 This is the best time for you to purchase your electric bike, and have the most fun. Get the best deals on Electric bikes and accessories.
On Black Friday, how should you shop?
As the world is gradually recovering from the pandemic, a lot of this year's Black Friday shopping would be done online. There will be more online Black Friday offers in 2021, but you may be unsure how to prepare your buying strategy. These suggestions can help you get the finest deals for your friends, family, and yourself.
Sign up for email lists from your favorite brands:
If you want to be well-prepared. Most brands allow you to sign up immediately on their website, so it is simple. You'll hear about forthcoming sales and receive money-saving coupons and promo codes as the newsletters start arriving in your inbox. You should also get the applications for your favorite retailers.
Shop Early
To get the best discounts, you have to start shopping early and act quickly. Even if you are picking it up from a store. You will need to be prepared to make your purchase, as more businesses offer Black Friday-style discounts throughout October and November. Keep in mind that these deals are frequently available for a limited time and in limited quantities, so being a decisive shopper is essential.
Watch out for promo codes and a free-shipping option
Getting free shipping for products purchased online can be very encouraging. Luckily, many retailers drop their free shipping minimums for the holidays. They sometimes don't even have a minimum during this time of year. Also, while promo codes aren't always common on Black Friday, some stores offer them for non-sale items.
Where should you shop on Black Friday 2021?
It can be overwhelming to make your Black Friday shopping strategy. Because there are so many different stores that offer great deals. If you only want to hit a few of them, here are the places that we recommend visiting:
KBO Bike offers you the best deals on your electric bikes and accessories, with free shipping in a range of places within the US.
Kohl's: Asides from the discount they run, They also offer a great Kohl's Cash promotion. You can earn $15 for every $50 you spend.
Target: This is a big space for a wide range of products, from household materials to electronics.
Walmart: no list of Black Friday retailers would be complete without mentioning this retail giant. All the savings on hot holiday gifts make this one of the most popular Black Friday sales each year.
Amazon: On Black Friday and in the months preceding the big day, Amazon has a ton of great discounts. If you have Prime membership, you may also take advantage of free and expedited shipping.
Best Buy: offers amazing deals on electronics such as Televisions and other tech products. People have camped out in front of this retailer's stores in the past.
How To Celebrate Black Friday Sales With Your Ebike
Purchased your great deals, and you are seeking fun ways to celebrate the Black Friday sales?
Here are some exciting options
Pick up your orders with your E-Bike
A bulk of the Black Friday sales will be happening online. Some stores will still be open for in-house shopping. Do not hesitate to use your electric bike to go pick up your deals at the store. Due to the heavy in-flow of people to the store, there would be a lot of vehicles, using your electric bike would give you the advantage of easily maneuvering through the traffic. If you are not sure which route to take if it will be safe, or how long it'll take, consult your favorite map app. Many of us are unaware that many cycling map apps include a route planning option for cyclists, allowing them to ensure that they are safe and comfortable on every ride.
Commute with your Electric bike to work
For those who have to be at work on Black Friday, you can still celebrate the sales with your by commuting to work on your electric bike. If you haven't tried riding your electric bike to work yet but have been thinking about it, Black Friday seems like the perfect opportunity. All of this assumes that the weather in your area is conducive to cycling to work; you don't want your first e-bike commuting day to be a miserable one that makes you never want to attempt it again.
Commuting by electric bike has numerous advantages, like avoiding traffic, using alternate routes, getting daily exercise, and being able to use your e-bike in the area surrounding your company during your lunch break. If you don't have anything else planned for the evening, you can take a different route home and explore your neighborhood in a way you haven't previously.
Go for a Picnic
Your e-bike allows you to load up on all the tools you'll need for a day of adventure and transport them with ease. Consider organizing a picnic at your local park or nature area to show off your biking skills to your partner or family, where you can all enjoy the beauty of Mother Nature and the delicacies we draw from her. Choose a location that will be convenient for everyone. Pack your electric cargo bike with all the goods that everyone will appreciate, then ride out to meet them. They'll be surprised and impressed that you and your electric bike were able to organize this spontaneous event on your own.
Exercise and Workout
Bicycling is a popular low-impact exercise that can be very effective in burning calories. Do you need to work up a sweat? Take off on your E-Bike. To obtain a rapid full-body workout, you can put the pedal-assist on a low level or turn it off completely. If you let it, an E-Bike will challenge you, whether you want to feel the burn on the bike lane or grind some gravel – you're in control. Have you had your fill? Simply motor and drive back to the office or home.
Go to the Beach
Your electric bicycle is more than simply a mode of transportation; it's also your passport to sensory delight and outdoor fun. A bicycle's design makes it easy to ride on most terrains, and it will be an enjoyable excursion near a sandy beach. It will be a different experience than traveling by car, especially because people are actively having fun at the beach, but on the road, everyone is just trying to get somewhere. It'll all depend on the mood, which will undoubtedly be positive.
At the beach, have some fun with the cycle. It's a pointless journey. See whether you can maintain parallel to the waves as they hit and retreat the shore, or if you can fight them. Surround yourself with individuals who are jogging about and do brief sprints.
Go on a Cycling Date
Whoever said you can't add a little color to Black Friday, by going on a date with your loved one. Restaurant dates have become a thing of the past. We've all been to areas where none of us are very interested. Why not take a couple of electric bicycles to a location that you both enjoy and spend some quality time together. The scene's aesthetics are amazing. This is the kind of atmosphere we're talking about, with such a lovely mood.
The dates for electric bicycles are a little different. Although you will be pedaling, the motor assist system will keep you calm. It won't be a problem if you get fatigued.
It's a unique way to go on a date, with big open spaces all around you and a natural setting.
Always remember that having fun is a very important aspect of owning an electric bike. Do not hesitate to explore as many options as available during the Black Friday sales. Buy your bikes at discount prices with the best deal and get going on a cruise.
---
Related Product
Save $500
Commuter Electric Bike KBO Breeze
---
Share Article