Related Product
Save $400
Commuter Electric Bike KBO Breeze Step-Thru
---
Share Article
Bike Now, Pay Later! | KBO Bike
The easy movement is made more accessible with KBO E-bikes for all our clients, and now we are making the purchase even more effortless. If you want to purchase any of our bikes, we have now updated our payment methods to bring ease to you. We understand the need for options to make your purchase more accessible. Hence, we currently accept payments from PayPal and Klarna.
The new method involves you making payments on credit as well.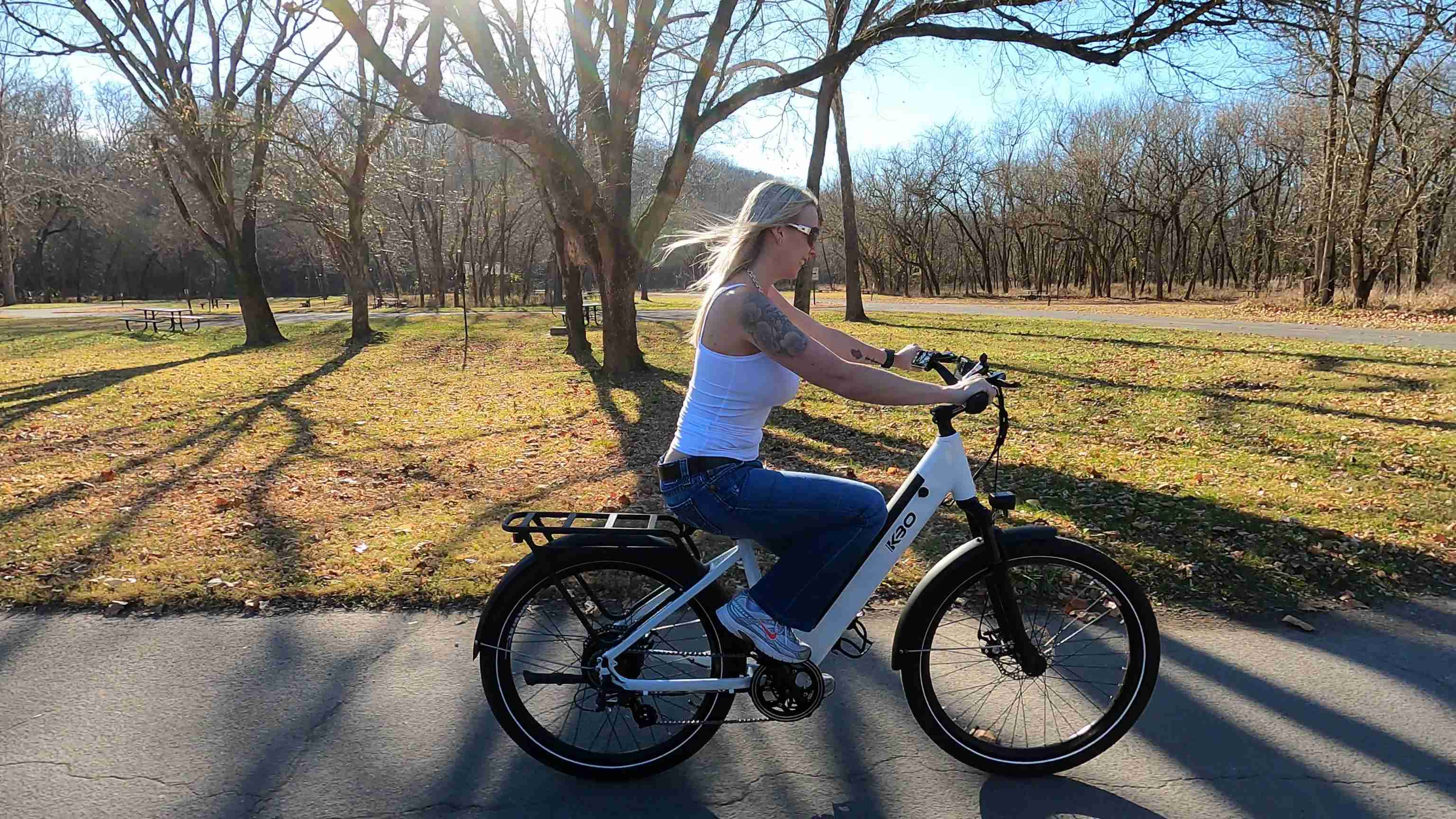 PAYING WITH PAYPAL
PayPal is a secure payment channel that ensures you have maximum protection of all account details. And there are two methods in using the medium;
THE FIRST METHOD
Step one: After going through our product list, add the desired bike to the cart and go through the checkout. You have the option of purchasing as many bikes as you choose through our website.
Step two: After selecting the "checkout" button on our website, you will be directed to our payment page, where you can make complete the checkout process. To payout through PayPal, select the PayPal button under the tag "Express Checkout," and you will be directed to a page where you can choose your PayPal account.
Step three: Log in to your account and complete the payment there. To use this method, you can create a personal account as you check out.
THE SECOND METHOD
If perhaps you would not like to create an account with PayPal, you can still use this payment method. Follow these simple methods to do so.
STEP ONE: Select PayPal as the mode of payment
STEP TWO: Choose the option to pay with a Debit or Credit card
STEP THREE: Fill in your required details and complete your order.
To avoid getting your payment declined, we advise you to contact your credit card company or bank ahead and inform them about the purchase. If your payment is declined, you could give them a call to have them authorize the price and go through the process to complete your payment.
PAYING IN INSTALLMENTS
Once you get into your PayPal account, you can request PayPal credit and click to apply. The credit application, once approved, can be used to make purchases straight away.
You can choose to pay for our bikes in a six-month installment time, and you will not need to pay any interest! You will, however, be required to if you exceed that time frame.
If your application for PayPal credit does not get approved, you might have to reach out to PayPal to get the reasons why. You can proceed to use PayPal to complete the payment with your debit card, credit card, or bank account.
ONLINE PAYMENTS ONLY
If you desire to apply for PayPal credit, please note that you cannot make a phone order, only with an online order. Are you unsure about how the PayPal credit operates? You can check out their Basic Help page on their website for more details.
HOW ABOUT A REFUND?
Suppose perhaps you had issues with our product. In that case, you can quickly return the items by following our simple returns advice. After that, you will receive the refund to your credit account on PayPal, and you can use them to make purchases in the future.
KLARNA
This is our second payment option which is easy and fast with secure encryptions for your financial safety. Klarna offers a 4-installment payment with no interest. To pay with Klarna, you can follow the steps below:
Step one: After selecting your desired KBO bike, fill in your contact details and continue shipping. If you already have an account on our website, you can log in to continue.
STEP TWO: Confirm your details and continue to payment
STEP THREE: Select Klarna as the mode of payment and create your own Klarna account to complete the process. You can apply for a Klarna credit and wait for the approval. Visit the klarna.com page for more details on this mode of payment.
Step three: Once approved, complete your payment process on the Klarna website and order your bike.
PAY IN INSTALLMENTS
You can select the four interest-free payments option on the Klarna website or the 18 –monthly payments as you desire.
WHAT WOULD YOU LIKE TO BUY?
With our updated payment method, we hope to make purchasing and enjoying the benefits of KBO bikes much easier for you. You can visit our website now to purchase any one of our bikes here.
---
Related Product
Save $400
Commuter Electric Bike KBO Breeze Step-Thru
---
Share Article